Viva la Diva Looks by Alessandro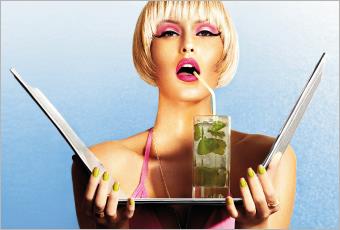 With its Viva la Diva product line, the Alessandro brand has created make-up for achieving breathtaking looks. Whether you're after nail polish, ridge filler, top coat polishes, Striplac products, or base coats: the variety in our range leaves nothing to be desired and will allow you to achieve individual looks. When developing innovative product lines, the Alessandro brand calls upon decades of experience. By constantly bringing out new collections and keeping up with the latest trends, we make sure that our collections can be used in any season despite their timelessly elegant nature.
Fashionable variety for the everyday
With the Viva la Diva make-up collection, you can achieve unique looks. Whether in your free time or your professional life: with the variety of quality products available you'll be able to make any idea a reality. The product line offers plenty of different items which have been designed to match each other harmoniously. All necessary tools can be bought under one roof and used to a perfect finish. When creating the product line, the Alessandro brand was inspired by the great divas of our time. The grandeur and glamour of these divas has been emulated in the various products. You're guaranteed to turn heads with products from this line!
High level of compatibility and simple practicability
Make-up from the Viva la Diva line is produced with particularly mild ingredients: that means that even people with sensitive skin can achieve their looks. Rejoice at the simple practicability and outstanding results. Since the range is constantly being expanded with new items you should come back to our website regularly. It'll be worth it!