Complexion by BEAUTY IS LIFE
As a make-up specialist, the company Beauty Is Life also offers various skin care products. These no…
Learn more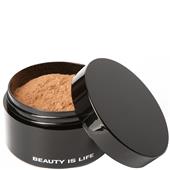 BEAUTY IS LIFEComplexion Loose powder for dark skin
€23.95
/ 30 g
BP: €798.33* / 1000 g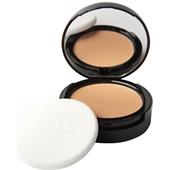 BEAUTY IS LIFEComplexion Ultra Cream Powder
€30.95
/ 10 g
BP: €3,095.00* / 1000 g
5/5 AggregateRating
Complexion Make-up by BEAUTY IS LIFE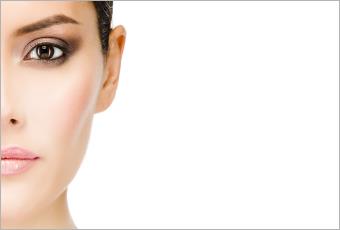 As a make-up specialist, the company Beauty Is Life also offers various skin care products. These not only take care of your complexion, but they also give you an excellent structure, which helps to beautifully define women's faces. The brand's selection includes different foundations, which should be used as a base for all other make-up. They create an even skin structure, they cover minor impurities and create an even complexion. Thanks to the light and fine structure of the foundation, the skin can continue to breathe and to regenerate, at the same time as being supplied with moisture.
High-quality products for excellent make-up
Naturally, each foundation by Beauty Is Life is also available in all the different shades, so that they can be specially matched to each specific skin colour. If you are suffering from heavy impurities, acne or pigment patches, which can unfortunately arise even with the highest level of care, you can work on your complexion using foundation. It covers impurities and irregularities in a targeted manner, which creates an even overall complexion. The concealers are also available in various shades - instead of standing out, they blend into the skin and become almost invisible - while still providing coverage!
From powder to concealer
The large selection of powders from Beauty Is Life should not be left unmentioned. The renowned brand offers different variations of powders, which differ both in their texture and their strength. In this way, you can create your complexion to your individual needs. Cover sticks give additional security if a particular area needs extra coverage. Beauty is Life offers whole powder and camouflage sets for real make-up professionals. This make-up a heavy coverage effect and creates a flawless complexion.