Amazing Men by Bill Blass
Amazing Men is a fragrance line by Bill Blass which aims specifically at the stronger sex. Bill Blas…
Learn more!
Amazing Men Men's fragrances by Bill Blass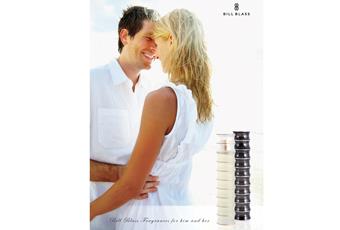 Amazing Men is a fragrance line by Bill Blass which aims specifically at the stronger sex. Bill Blass was not only a creative fashion designer, who achieved countless awards, distinctions and successes, he also became the epitome of true masculinity. This aura is used in his Amazing Men perfume to create a masculine and unmistakable fragrance/b>. A good choice for men of all ages, that can be used in all seasons and at the same time is so unique that it will always be very special.
The perfect choice for men
Amazing Men spearheads the men's fragrance range from the house of Bill Blass and is supplied in a sleek silver flaçon. The elegant design is perfectly complemented by the distinctive fragrance accords which prelude in the top note made up of tangerine and cactus flower. The heart of the fragrance was designed from sage, red berries and gingers, whilst cedar wood and sandalwood are used in the base. The fragrance line was created in the year 2000.