Hot Women's fragrances by Bill Blass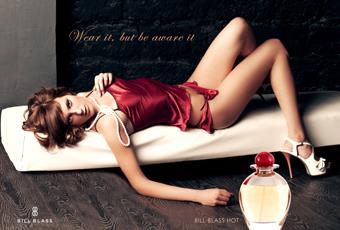 Hot is a timeless classic in the range of Bill Blass, as well as in the world of perfume in general. And indeed, the creation named after the French word for "hot" captivates with its spicy and hot accents. These stand in direct contrast to warm, sweet and even floral accords, used by Bill Blass to take out some of the pungency and to create a controlled spiciness which embraces women in a hot, enchanting and unmistakable composition. The perfume itself comes in a sleek flaçon with a bold red cap.
Hot, hotter, Bill Blass
The American fashion designer was renowned for his stylish and yet extravagant creations. His women's fragrances remain true to this style, including his "Hot" line crated in 1991. Hot preludes with green notes, fresh bergamot, aldehyde which flow directly into the middle note, made up of jasmine, laurel, iris root and classic carnation. The base consists of cedar wood, incense, vanilla, musk, amber and oak moss. A truly timeless creation!