Anna Women's fragrances by Blumarine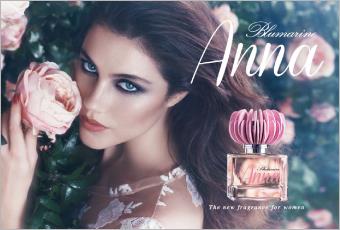 The scent creation "Anna" is a brand new range from the fashion house Blumarine, which arrived on the market in 2014. The range's perfume comes in a beautifully delicate flacon with a rectangular shape. The cap is elaborately decorated with modern forms which evoke the shape of a blossom. The scent of the perfume is characterised by shallow water fruits, delicate peony and classical European rose. Additional notes are provided by vanilla, magnolia and warm musk, which results in a very natural, feminine and springlike fragrance. The delicate rose pink flacon also underlines this perfectly.
Delicate women's perfumes from Blumarine.
The perfume christened "Anna" has also been expanded further with the fragrance range. A nourishing Body Lotion, also packaged in delicate rose pink, has a hydrating effect and makes women's skin pleasantly soft and smooth to the touch. The Body Lotion uses exactly the same notes as the perfume, which means the two products can be combined perfectly. For all women who appreciate feminine and very friendly scents, this new creation is the perfect addition. In the office, in everyday life or for special occasions, this fragrance creates an imposing scent.