Bottega Veneta by Bottega Veneta
Women's fragrances, such as the
Bottega Veneta
perfume, are convincing due to a clear and co…
Learn more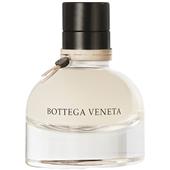 Bottega VenetaBottega Veneta Eau de Parfum Spray
BP: €179.83* / 100 ml
Bottega Veneta Women's fragrances by Bottega Veneta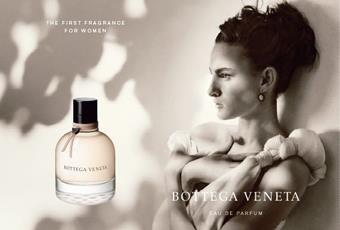 Women's fragrances, such as the Bottega Veneta perfume, are convincing due to a clear and compelling charisma. The name of Bottega Veneta stands for luxury and quality: These demands are reflected in every single fragrance. The women's perfume has a woody and dry fragrance note, characterised by classic essences. The feminine aromas cloak the body like an invisible veil, lending it abundant freshness and energy all day long.
Pure enjoyment for the senses
Those who have already smelled the Bottega Veneta fragrance for the first time know about the passionate aromas. The sharp fragrance is reminiscent of landscapes with hay and flowers. Leather, patchouli and jasmine form the overture to the fragrance. Pink-coloured pepper, lily, bergamot and alpine violet round off the sharp taste. Bitter almond and oak moss set tasteful accents, which turn the fragrance into a perfect experience.