You might also like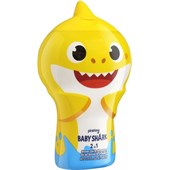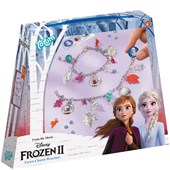 DisneyFrozen II Charm bracelets
BP: €8.99* / 1 pcs.
Description by Princess Ariel Shower Gel by Disney
Product sub-line
: Skin care
Range
: Princess
Description
: Ariel Shower Gel
Your daughter will feel like a princess
Disney not only manages to produce one enchanting children's movie after the other, but also creates the matching fragrances. One of these is Princess Ariel, dedicated to the brave little mermaid who risks everything for love. Fresh notes and
sweet strawberries
make Ariel Fans of all ages turn into a real princess. And of course the matching Ariel Shower Gel is essential. At first glance, the Ariel Shower Gel by Disney lets the hearts of little ladies jump with joy, because the bottle shows the daughter of the King of the Sea in all her beauty. In addition, the bottle comes in an elegant shape and fits conveniently into children's hands. Designed for
normal skin
, the Ariel Shower Gel is suitable for all children
from the age of three
and will conjure up lots of fun not only in the shower. It goes without saying that the Ariel Shower Gel is gentle to sensitive children's skin, making taking a shower or bath an even nicer experience. Even though your children won't turn into Princess Ariel after using the Disney Shower Gel, they can still dream themselves away into the world of the beautiful little mermaid. Treat your little princess to this luxury and let your daughter turn into Ariel, the daughter of King Neptune.
Questions about the product?