Musc et Freesia by E. Coudray
Musc et Freesia – dangerous coquetry. Feminine wiles are put into the limelight here, not aggressiv…
Learn more!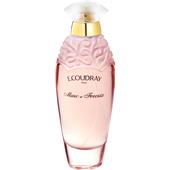 E. CoudrayMusc et FreesiaEau de Toilette Spray
BP: €68.95* / 100 ml
Musc et Freesia Women's fragrances by E. Coudray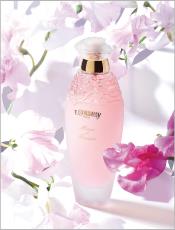 Musc et Freesia – dangerous coquetry. Feminine wiles are put into the limelight here, not aggressively but subtly. Coquetry and lightness belie their true aim. The "Musc et Freesia" perfume is floral and delicate. Delicate and sensual, honest and genuine like open flowers surrounded by the glow of fiery musk. Provocative as only naked skin can be. A bouquet of freesias, bedded on raspberry leaves, surrounded by a hint of aldehydes and followed by peony, lily and cyclamen.