Vanille et Coco by E. Coudray
One glance out of the window is enough and already you can feel it – the wanderlust and the longing …
Learn more!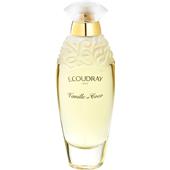 E. CoudrayVanille et CocoEau de Toilette Spray
BP: €68.95* / 100 ml
Vanille et Coco Women's fragrances by E. Coudray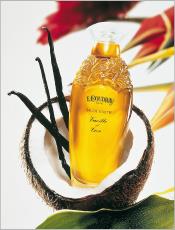 One glance out of the window is enough and already you can feel it – the wanderlust and the longing for sunshine, beaches and the sea. Even when your beach holiday is still a long way off, there's a way to satisfy the longing: E. Coudray Vanille et Coco. A scent which exudes pure South Pacific feeling and brings sunshine to your skin and into your soul. Wintry scents are beautiful, no question about it. But what if you don't feel at all like winter and Christmas time? The answer is clear - simply spray the appropriate scent onto your skin and summer has already arrived! Here the exotic variant comes into play. A sweet temptation, which embraces the object of its desire in order to reach its goal.