Fleur by Floris London
Women's fragrances don't need to seem like perfume. The
fresh fragrance
, which greeted the ne…
Learn more!
Fleur Women's fragrances by Floris London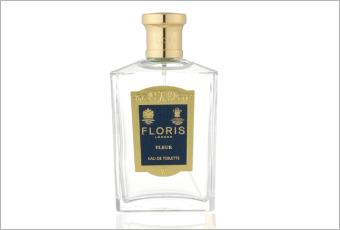 Experience and enjoy Fleur by Floris London
Women's fragrances don't need to seem like perfume. The fresh fragrance, which greeted the new millennium like a new day, was created specifically for the millennium. The inspiration behind the women's perfume is actually a fresh morning in the country that heralds a warm and peaceful day. Light and innocent, elegant and soothing is how Fleur presents itself in the top note with bergamot, grapefruit, water lilies, peaches and melons. The heart continues with floral accords of lilies of the valley, roses, ylang ylang and jasmine.The base, which carries the fragrance and gives it the flair of a perfume, is composed of a powdery mixture of sandalwood and musk. Some of the formulas for the women's fragrances by Floris London are more than 280 years old, and even new creations such as Fleur are based on classic combinations. Indispensable to Floris London was and still is the lily of the valley, which is also subtly presented in this line. Juan Famenias Floris, who founded the still family-run company in London, established a link between Spain and England and wonderful women's fragrances are still created according to this tradition today.