Lily of the Valley by Floris London
The Lily of the Valley Perfume has been available
unchanged
since its launch almost 300 years…
Learn more!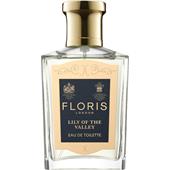 Floris LondonLily of the ValleyEau de Toilette Spray
BP: €141.90* / 100 ml
Lily of the Valley Women's fragrances by Floris London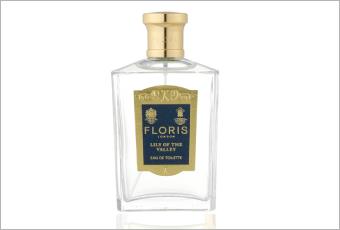 Floris London women's fragrances are classics
The Lily of the Valley Perfume has been available unchanged since its launch almost 300 years ago. Developed by company founder Juan Famenias, the fragrance is as persuasive as a brisk walk through a meadow in spring. Delicate, but still with a strong character, the fragrance overtures with the accords of green leaves combined with lemons, which are then enveloped by lilies of the valley. The women's fragrance is rounded off by jasmine, tuberose, rose, musk and powdery notes.Lily of the Valley really is a timeless classic by Floris London, which is rightly considered one of the most beautiful women's fragrances in the world. Other women's fragrances have tried to copy this elegant fragrance, this bewitching creation. But nothing can compete with the original. You can of course enjoy more than just the perfume, as an entire series of Lily of the Valley is available. Ranging from a fine soap to a shower and bath gel and culminating in a talcum powder and body lotion, you can spend your entire day with lilies of the valley in the spring meadow.