The Orchid Man by Frapin
The elegant and unusual men's fragrances of the family company Frapin are delighting every more perf…
Learn more
The Orchid Man Men's fragrances by Frapin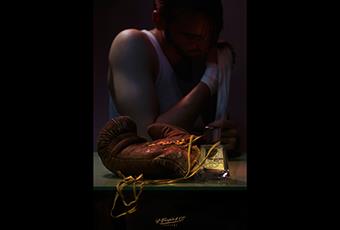 The elegant and unusual men's fragrances of the family company Frapin are delighting every more perfume fans. The Orchid Man, the label's tenth perfume and on the market since 2015, is a tribute to the former professional boxer Georges Carpentier. The French, stand-out sportsman, who had the nickname, "The Orchid Man", became world light heavyweight champion in 1920. His dramatic life inspired the perfumer David Frossard to create a powerful, masculine and yet refreshing fragrance that embodies authenticity and naturalness. The perfume is perfect for modern, sporty men who have both feet on the ground.
Clear the ring for refined men's fragrances
With its citrus, bitter notes, The Orchid Man has a beguiling effect. A tingling start with bergamot and black pepper provides dynamics and a freshness, whilst the warm aromas of jasmine and leather in the middle note ensure an ever more sensual fragrant experience. Ambergris, patchouli and oak moss in the base note give the perfume an independent, unmistakable character. The Orchid Man is thus the perfect example of a fresh men's fragrance which still has the depth to stay in the memory, just like it's namesake, the boxing legend Georges Carpentier. He would no doubt have loved this uncompromising masculine fragrance. A fragrance that expresses freedom and mental strength.