Complexion by Ingrid Millet
While a beautiful, already nearly flawless complexion can sometimes be a natural predisposition, it …
Learn more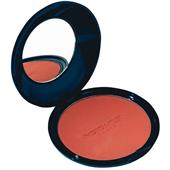 Ingrid MilletComplexion Long-Lasting Bronzing Powder
BP: €234.75* / 100 g
Complexion Make-up by Ingrid Millet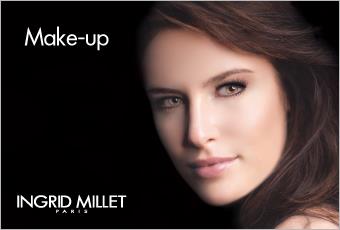 While a beautiful, already nearly flawless complexion can sometimes be a natural predisposition, it can also be achieved with the right make-up. Ingrid Millet cosmetics products offer various powders and foundations for your complexion that can be perfectly combined and later supplemented with other make-up. All of the products have been designed with a long-lasting formula so that the applied products stay on the skin for as long as possible and don't come off prematurely. Designed to act gently, they prevent skin irritation and redness while also producing the perfect facial structure.
Radiantly beautiful skin thanks to the right make-up
The care lines of Paris-based brand Ingrid Millet are all based on high-quality ingredients and dermatologically impeccable formulae. The multifaceted products for a beautiful complexion come in practical tubes and packaging, and the powder compact also comes with a small mirror to enable you to carry out quick applications in just a few seconds. Some of the cosmetics products have been refined with light sun protection, which stops the skin from drying out and burning. The skin is thus repaired in the short and long term.