Nails Make-up by Kure Bazaar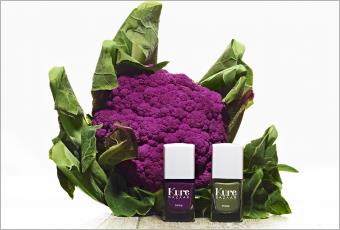 The French cosmetics brand Kure Bazaar has been well-established in Germany too since the turn of the millennium and also has creative ideas for your make-up. With the products from this category, you are able to stylishly cast your nails in the limelight on all occasions with the help of Kure Bazaar. With exciting nail polish in many intense colours, the make-up meets all women's tastes in colour, which come in economical bottles. Also available as a clear polish as a base coat for the nails or as a shiny finish, the cosmetics from the French brand are easy to apply.
Get vividly coloured fingernails with Kure Bazaar
With ranges such as the Winter Collection or Jeans Collection, the brand manufacturer offers something for fashion trends and dominant colours in different styles and seasons, which makes matching your nails to your wardrobe extremely easily. The fine nail polish brush guarantees even application in just one stroke and helps you create a beautiful nail surface effortlessly. If you are looking for other make-up from famous brands or want to discover the newest products from Kure Bazaar's range, our Online Shop can help!