Skin care by LAB Series
LAB SERIES offers a wide range of diverse skin and hair care products. The cosmetics revitalise the …
Learn more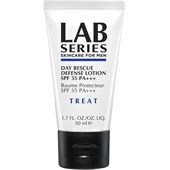 LAB SeriesSkin care Day Rescue Defense Lotion SPF 35
BP: €67.90* / 100 ml
Skin care Skin care by LAB Series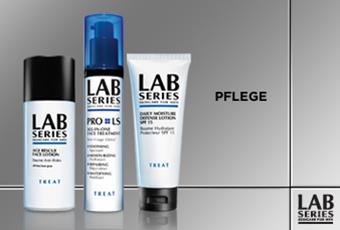 LAB SERIES offers a wide range of diverse skin and hair care products. The cosmetics revitalise the skin and provide it with important nutrients and moisture. They also regulate the moisture within the skin cells and between the layers of skin, so that the skin can later protect itself against adverse conditions. LAB SERIES uses findings from research carried out by the company to create its produce. The company's extensive range of cosmetic products is composed of around two dozen items that meet the needs of particular problems or various skin types.
Skin care that pays off
The company's very compatible products mainly come in containers with a classical black and white design. Some, however, are available in elegant silver packaging. Best possible care is the guiding principle for LAB SERIES. This is why the company avoids the use of potentially damaging ingredients and artificial flavourings. Doing this reduces the chance of inflammation, redness and irritation and enables the nourishing ingredients to soak into the skin more quickly and effectively. The products can be combined with one another and used every day.