You might also like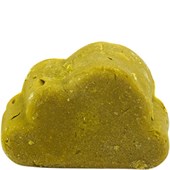 LamazunaFacial careNormal SkinSkin Cleansing Bar with Exotic Fragrance
€5.95
/ 1 pcs.
BP: €5.95* / 1 pcs.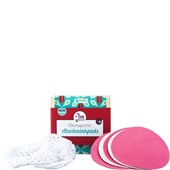 LamazunaFacial care Eco Make-up Remover Pads
€7.95
/ 1 pcs.
BP: €7.95* / 1 pcs.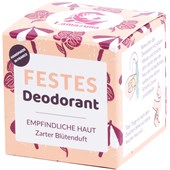 LamazunaDeodorantsSoft Blossom FragranceSolid deodorant
€4.95
/ 35 g
BP: €141.43* / 1000 g
Product sub-line: Skin care
Range: Facial care
Description: Skin Cleansing Bar with Grapefruit Fragrance Combination and Oily Skin

Skin: combination skin
Product label: no aluminium salts, clean beauty, organic, no animal testing, lactose-free, palm oil-free, certified natural cosmetic, fairtrade, no traces of nuts, vegan, latex-free
Area of application: face

Questions about the product?
Contents by Facial care Skin Cleansing Bar with Grapefruit Fragrance Combination and Oily Skin by Lamazuna
SODIUM COCOYL ISETHIONATE, STEARIC ACID, PALMITIC ACID, MORROCAN LAVA CLAY, COCOS NUCIFERA OIL, NIGELLA SATIVA SEED OIL, CHARCOAL POWDER, VOLCANIC SAND, DECYL GLUCOSIDE, AQUA, CITRUS PARADISI PEEL OIL, LITSEA CUBEBA FRUIT OIL, TOCOPHEROL, HELIANTHUS ANNUUS SEED OIL, CITRAL, CITRONELLOL, GERANIOL, LIMONENE, LINALOOL. naturally derived ingredient naturally present in the essential oils