Amyris Homme by Maison Francis Kurkdjian
Amyris Homme is a first-class men's fragrance that flies the flag for
iris
. The designer Fran…
Learn more!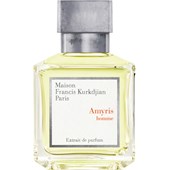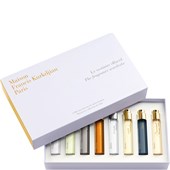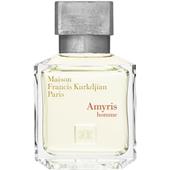 Amyris Homme Men's fragrances by Maison Francis Kurkdjian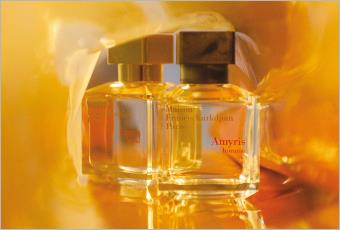 Men's fragrances by Maison Francis Kurkdjian are unbelievable
Amyris Homme is a first-class men's fragrance that flies the flag for iris. The designer Francis Kurkdijan has incorporated his Armenian heritage and the stories told by his grandmother into all of his fragrances. But it is not just this personal touch that he adds to each of his fragrances that makes the men's fragrances by Maison Francis Kurkdjian so irresistible. It is, to a greater extent, down to the genius of the perfumer, who first turned to the world of fragrances after completing his ballet and piano training. At the tender age of just 25, he was already creating fragrances for all of the major brands within the industry. Amyris Homme is a fragrance that appears light and sporty, fresh and yet spicy and fruity too. Less is more, which is why Amyris Homme does not feature a whole host of chords; instead, Francis Kurkdjian limited the selection to six fruity, spicy and light notes. Rosemary and mandarin can be found in the top note, amyris and iris dominate the heart note, while the base is made up of woods and tonka beans. The fragrance is simply perfect for young men who prefer discretion.