Skin care by Moroccanoil
The relationship between a woman and her hair is an affair of the heart. Moroccanoil is currently th…
Learn more!
Skin care Hair care by Moroccanoil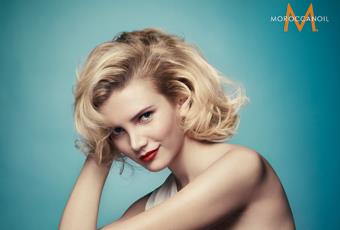 Moroccanoil stands for hair care with intuitive effectiveness
The relationship between a woman and her hair is an affair of the heart. Moroccanoil is currently the undisputed shooting star for innovative developments in hair cosmetics.For which hair is this brand a must have?Salon pros and consumers equally, swear by the strengthening and protecting cleansing formula of restructuring keratin and rejuvenating antioxidants. Even after just he first use the hair cosmetic shows its intense effects. The hair care products are best applied over the whole length of shampooed hair. The visible signs of hair damage from brittle and stressed hair are immediately reduced. The unique beauty booster argan oil and restructuring proteins effectively stimulate the hair's repairing process in just 5 minutes, promoting combability and feel.Ideal care for chemically damaged hair:Moroccanoil hair care has customised solutions ready for every hair requirement. Tired, dyed hair receives a radiant look full of brilliance from the individual treatment mask corresponding to hair texture. Volumising shampoos pamper long, flowing hair or pixie cuts with deeply effective, wonderfully gentle cleansing. The hydrating Conditioner from the care range textures demanding hair which is suffering from aging and a lack of elasticity.