Opus 1870 Men's fragrances by Penhaligon's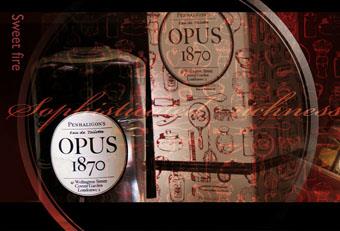 The label Penhaligon's, which has become one of the most traditional perfume brands across the world, began with the first fragrance by the British hair dresser William Penhaligon in 1970. Men's fragrances by the manufacturer especially enjoy a long tradition, which is offered in many editions by our online assortment. This also includes Opus 1870, which indicates the foundation year of the perfume house and which includes a nostalgic note. The great work of the brand manufacturer has a fresh and spicy effect, and it provides the suitable scent to aficionados of real masculine fragrances.
Men's fragrances with a tradition - order Penhaligon's perfume from us
Alongside the eau de toilette spray, which can be found in all editions of the London brand, Opus 1870 is offered in other variants. For example, men can experience the exciting and distinctive fragrance as a shower gel and use it daily, in order to feel fresh at work and in leisure time. Of course, our assortment includes many other men's fragrances, which follow the tradition of the British brand and which are available at reasonable prices alongside cosmetics and care products!
Opus 1870 by Penhaligon's