Quercus Men's fragrances by Penhaligon's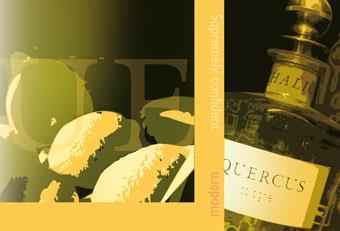 Quercus is one of the more classic creations by Penhaligon's. The fragrance was created by the perfumer Christian Provenzano in 1996 and is perfectly suited to men, who prefer multi-faceted, interesting and mysterious fragrances. The men's fragrances by the traditional British line distinguish themselves through their clear fragrance, while the Quercus line scores with its usage of many natural ingredients. The flacon of the fragrance is classic white with a few yellow accents - thus, it is suitable for men, who value understatement.
A natural perfume from a traditional fragrance line
In its top note, the perfume uses many zesty, fruity and entertaining nuances, such as fresh basil, and also bergamot, lemon, mandarin and lemon as a finishing touch. The heart note is just as multifaceted. It combines the versatile jasmine from Penhaligon's with cardamom and lilies of the valley. As is expected from the brand, the base note of the men's fragrances is very natural and grounded. Sandalwood and musk built a lively and natural framework around oak moss and galbanum in order to complete the stylish and always suitable men's fragrance.