Elisabethan Rose Women's fragrances by Penhaligon's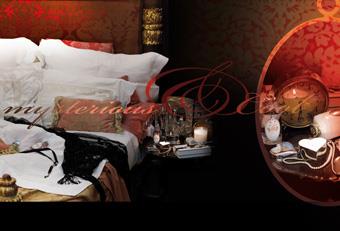 150 years ago, the history of the hair dresser William Penhaligon began in Great Britain, who enchanted the entire island, including the British royal family. The sensual charm of the women's fragrances from Penhaligon's assortment is captured in a particularly succint way with the Elisabethan Rose edition and invites women from all generations to apply it. Inspired by the rose gardens of an author, who was a friend of the traditional establishment, a perfume was created, which unites the classic rose fragrance with numerous sweet and floral essences and creates a unique fragrance.
A sweet and zesty women's perfume with Elisabethan Rose
The fragrance by Penhaligon's is offered as a classic eau de parfum spray in a yielding flacon, which ensures simple application and which is ready for numerous uses and occasions. The perfume has become a modern classic from the London-based manufacturer and has been offered for decades. The first flacon with the sweet fragrance was given to Princess Diana. Of course, the renowned brand offers many other women's fragrances. Our online shop invites you to make a purchase at a reasonable price!
Elisabethan Rose by Penhaligon's