Super Women by Playboy
Super Women by Playboy is a range created in 2013, presented in a typically feminine, jazzy pink bot…
Learn more
Super Women Women's fragrances by Playboy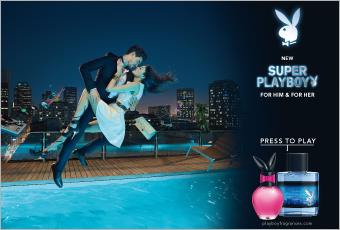 Super Women by Playboy is a range created in 2013, presented in a typically feminine, jazzy pink bottle with a separate black cap. The fragrance of the range is wonderfully suitable for self confident women with a love of life,who look for a strong interesting character to their perfume while remaining feminine. The creation comes from the hand of well known perfumer Lucas Siezac, who predominantly trusts in heavenly notes and fruity accents. The two part gift set packaged in pink is perfect as a gift to a loved one or for yourself.
Women's fragrances with lots of femininity
In the Eau de Toilette Spray perfume Playboy the top note consists of mandarin, Energy Drink notes and margarita. The central note contains bird of paradise combined with small accents of physalis and freesia. This women's fragrance is expanded with musk, amber and sandalwood. The Super Women range also includes a pleasantly scented Deodorant Body Spray and a nourishing Body Lotion which hydrates the skin and imparts energy. A gently cleansing Shower Gel perfects the range and contributes the fragrance throughout the shower.