Haircare Men by Redken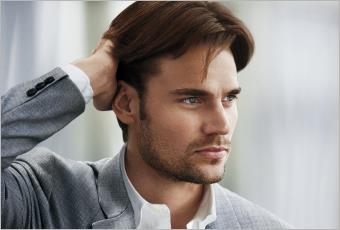 The modern man knows exactly what is right for him: hair cosmeticsthat make the hairstyle look healthy, full and strong, while nurturing and protecting at the same time. The Redken Hair Care Line gives men a care series with a clear orientation and with very few frills. It offers everything that healthy hair needs.
Freshness, fullness and finish
Dandruff-free hair, shiny colour and supple strength are increasingly rare with advancing age and brittle hair. However, men don't need to worry their heads about that with Redkin. Cleaning shampoo, conditioner or regenerative hair tinctures are all components of the hair cosmetic range specifically for men. Hair care to maintain the masculine charisma.