Heat styling Styling by Redken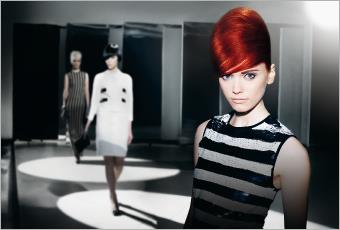 The Heat Styling Line of the Redken brand allows perfect styling. The hair cosmetic care line includes known and trusted products, such as Satinware, Duo Shield, Tousle Whip and Iron Shape. The highly effective formulas turn styling into a pleasant experience with guaranteed success.
For perfect hairstyling
The Redken Heat Styling Line allows you to change your current look as and when you like. Whether creping, straightening or curling: These special products protect the hair against the harmful consequences of heat. You can then benefit from a healthy and shining finish. Allow yourself to be persuaded by the variety of hair cosmetic products!