Hold by Redken
Redken is aware that a New York hair cosmetic label has to be at least as innovative and creative as…
Learn more
5/5 AggregateRating
Hold Styling by Redken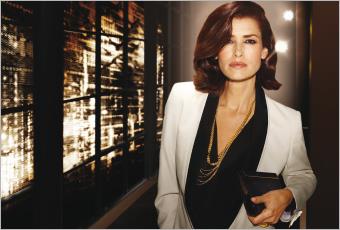 Redken is aware that a New York hair cosmetic label has to be at least as innovative and creative as the pulsating life in the metropolis. Many hairstylists around the globe rely on the American company's products for the perfect finish. An excellent look requires styling commitment and should be a long-lasting pleasure. This is where the product line for optimal hold, which responds to various looks, comes into the running.
New York hair cosmetic for the stylish finale
At the same time, the fixing products lend the hair a natural shine and offer reliable anti-frizz-protection . The strength of hold achieved during styling varies. The increasing product numbers disclose whether the spray is meant for mild, medium or maximum control. Other effects or recommendations arise according to the individual formula. For example, the quick-drying spray in the Redken assortment is suitable for fine hair. The shine and fixing spray can also be used on towel-dried hair.