Hair fibres by Volume Hair
To have
a full head of hair again
is the wish of many people who suffer from hair l…
Learn more
5/5 AggregateRating
Hair fibres Hair powder by Volume Hair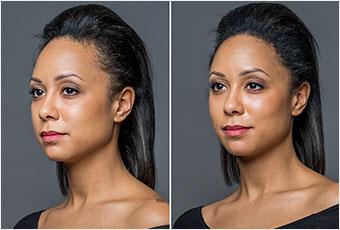 To have a full head of hair again is the wish of many people who suffer from hair loss. Hair fibres are the ideal solution for being able to style your hair the way you want again. With little effort, your own hair will be made fuller and can be styled. Thinning hair in particular often requires really good haircare. By filling out the hair with these fine fibres, your hair looks attractive again and thin spots are not visible anymore.

That makes styling your hair fun again!

Hormonal conditions mean that the structure of fine hair usually can't be altered. Even good haircare doesn't help. The invention of hair fibres means an end to the unattractive appearance of thin hair. The fibres are simply sprinkled over the head. They stick to your own hair and make it look fuller in the blink of an eye. The fibres are applied to the affected area of the hair like salt from a salt shaker. In less than a minute, your hair will appear thicker and fuller. This is an action that will now become part of your daily haircare routine. The tiny little fibres stick to the scalp as well as to the hair. Even the finest, thinnest hair will look fuller. The hair fibres are available in various shades. From light blonde to mid-blonde to black, you're sure to find the right colour for your hair.