Our 5 values accompany us through every one of our work processes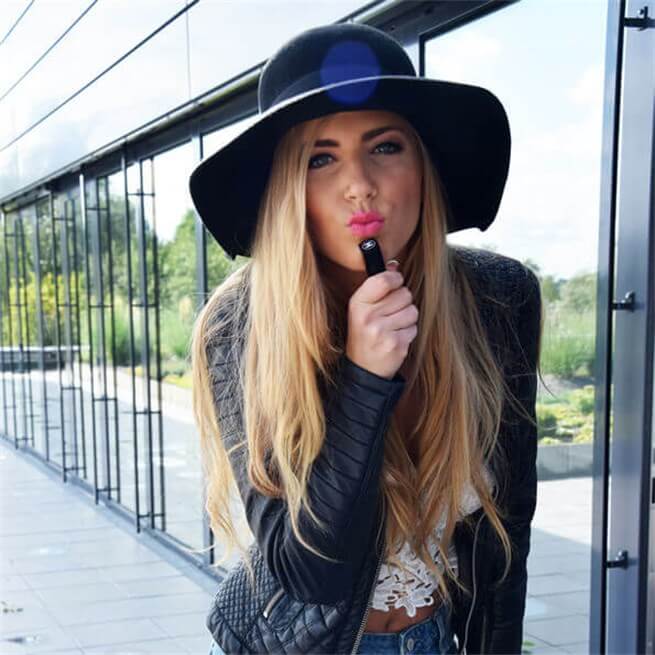 01
Customer satisfaction
Our focus is on making our customers happy. We work constantly on improving our service and on optimising the user-friendliness of the website in order to increase customer satisfaction.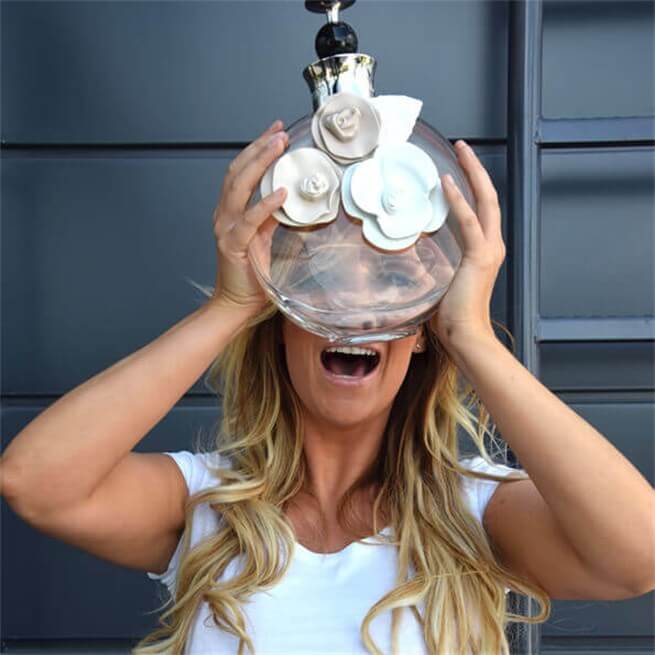 02
Courage
For us, courage means not losing our curiosity for new things and venturing into new territories. In this, we always act in the best interests of the customers and of the company.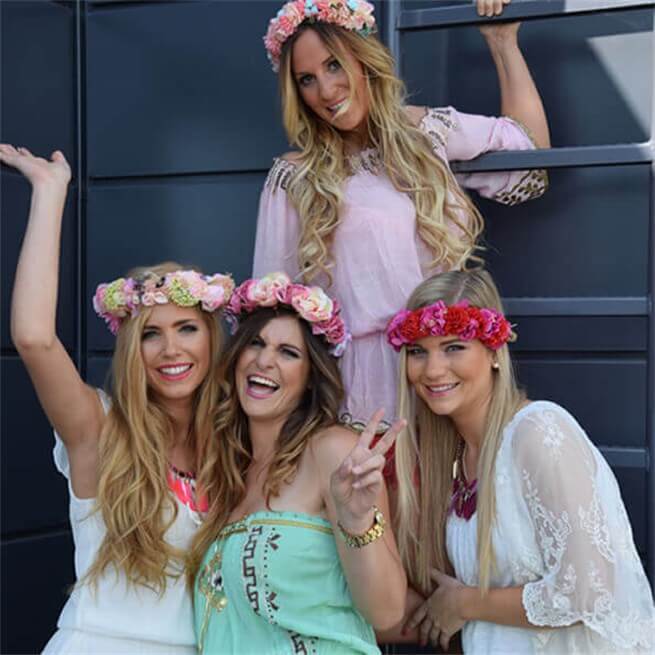 03
Teamwork
We lay great importance on the sense of "us"! Our team spirit allows us to reach our goals and climb the ladder together.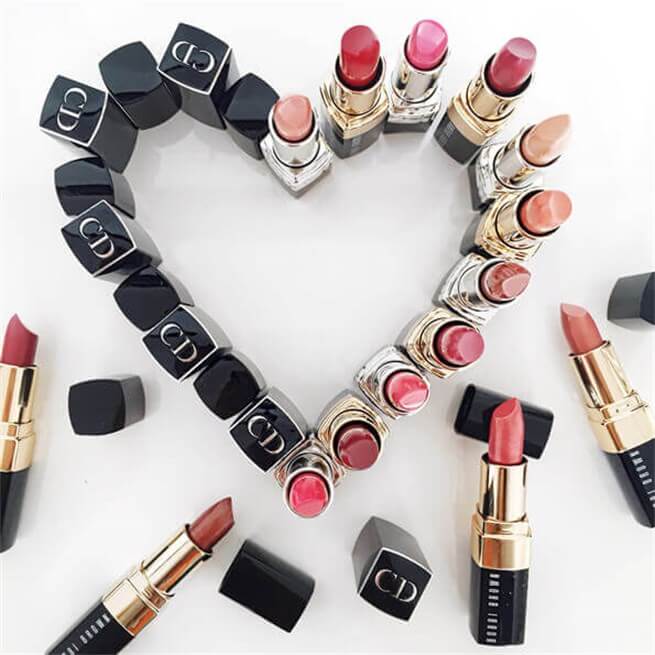 04
Passion
Passion is what we call working hard for something. Even when stumbling blocks are in the way, we don't lose sight of our goals and always work with great dedication to delight our customers.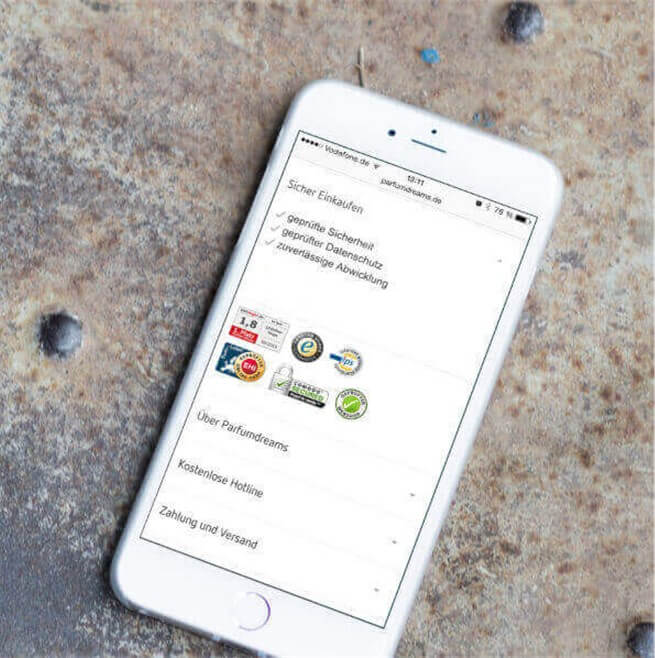 05
Safety
We attach great importance to ensure that our customers can shop and surf on parfumdreams securely. We have our internal processes audited regularly by external partners and have earned many certificates for this.
to the top
History

2004
Founding
The parfumdreams online shop has been around since 2004, offering its customers an extensive range of perfumes, care products and cosmetics. Starting off small with just a few brands in the range, the company quickly developed into one of the largest privately-managed online perfumeries in Europe.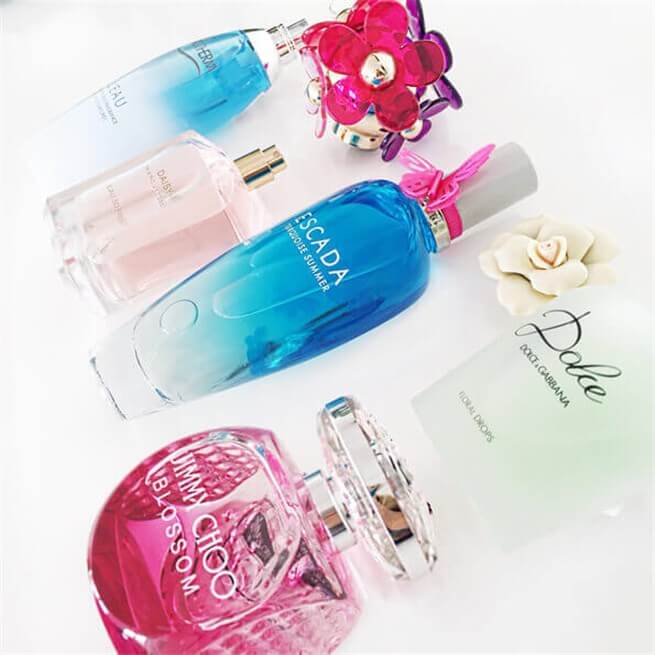 500
Brands
Over time, the range has expanded to include more than 500 brands. The homepage has changed and is now state-of-the-art. But this development isn't over. By continuously developing the range and our use of new technologies further, we can focus on our customers' desires and process their feedback very efficiently.
To a brand overview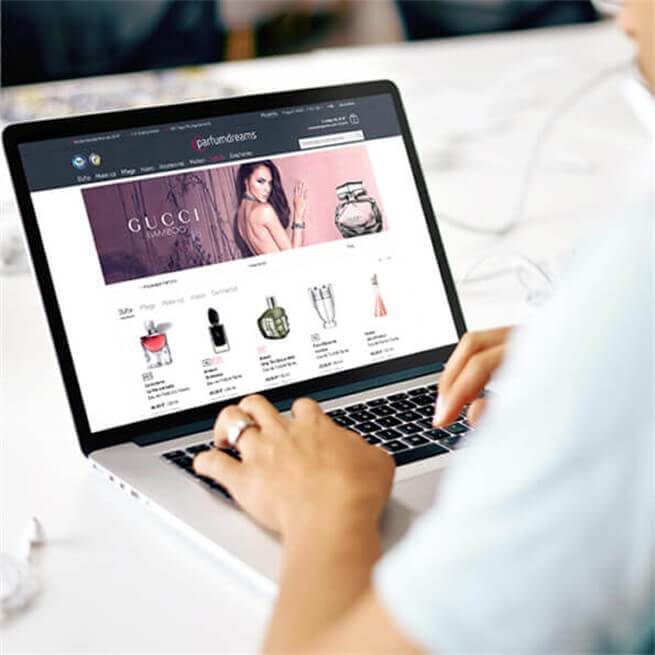 Optimisation
Service & web shop
We have thus been able to reduce the time required to respond to an e-mail to 2.5 hours during normal business hours. We update our web shop at least once a week with new features. These include the integration of new methods of payment or new filters, which allow the customer to find products quicker, the improvement of the ordering process or changes to the page structure.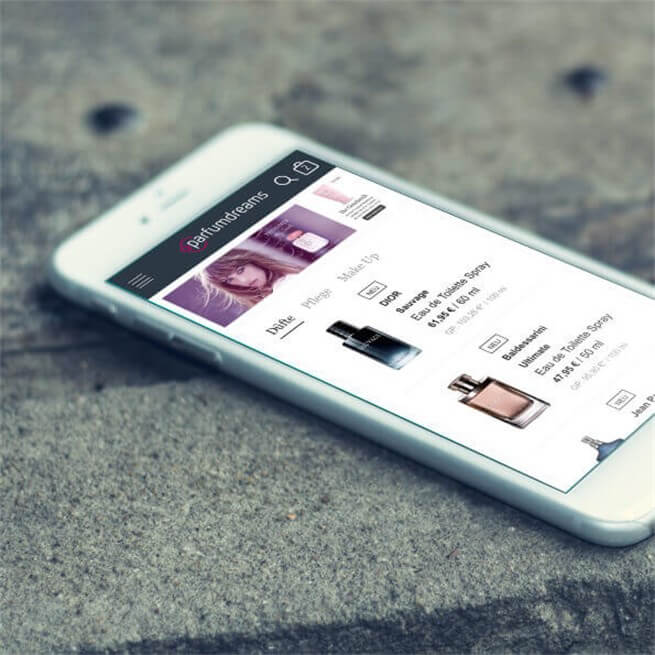 Mobile app
iOS & Android
With the development of the mobile app for Android and iOS devices, parfumdreams has become the first provider of a native mobile online shop for cosmetics. A special version for the iPad was also launched in mid-2012. These native apps are being constantly developed and are among the leading mobile shopping apps.

Branches
Stationary retail
The development of parfumdreams is supported by stationary Akzente stores in Germany. These include 23 perfumeries, two hair salons and several cosmetic salons. The employees in these branches report on their experiences and daily conversations with customers, and so can provide extra expertise for our online customers.
Our branches
Our aspiration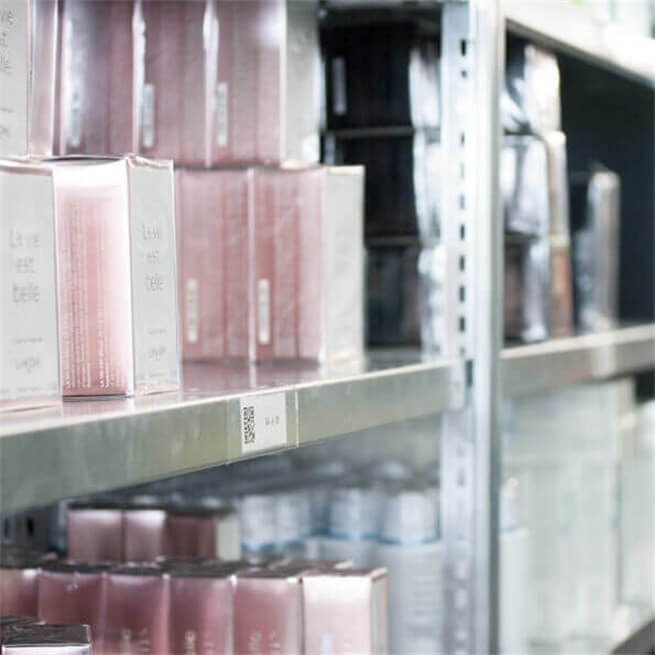 Range
Constant expansion
Parfumdreams aspires to providing its customers with a large range of high-quality products at a fair price. Our range is continuously revised and also includes current trend products as well as the top brands. This means that alongside articles from classic names such as Chanel, Hugo Boss, Prada and many more, you'll also find natural cosmetics (Lavera, Ren Skincare or Korres), exclusive brands (Bond No.9, Clive Christian) or the latest lifestyle products (George Gina & Lucy, Guess, New Yorker, Puma, David Beckham).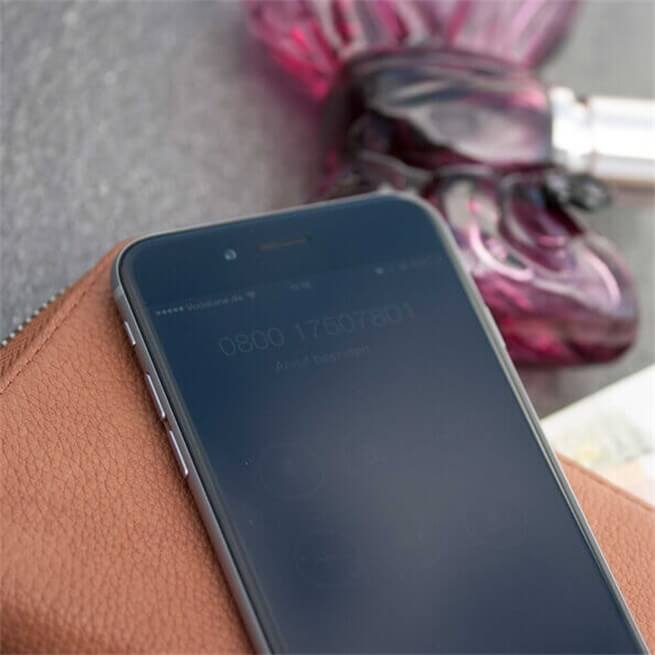 Service
We'd be happy to advise you
parfumdreams also stands for excellent service. Our service team is available to take your call on our hotline number from Monday to Friday from 8am – 8pm, and Saturdays 9am – 4pm. Our customer service staff are looking forward to hearing from you.
Contact service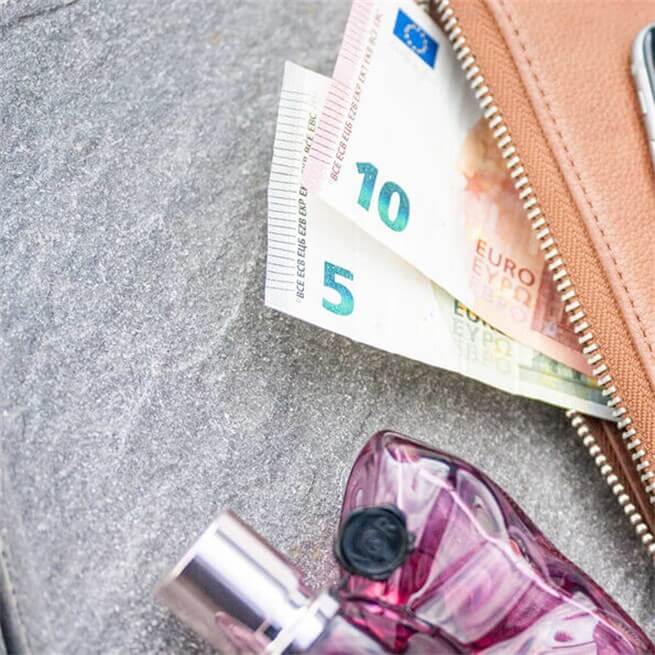 Payment methods
& 180 day right to return
Customers of parfumdreams can choose between two different methods of payment. Payment can be made by credit card or via PayPal. Our services are supplemented by a 180 day right to return.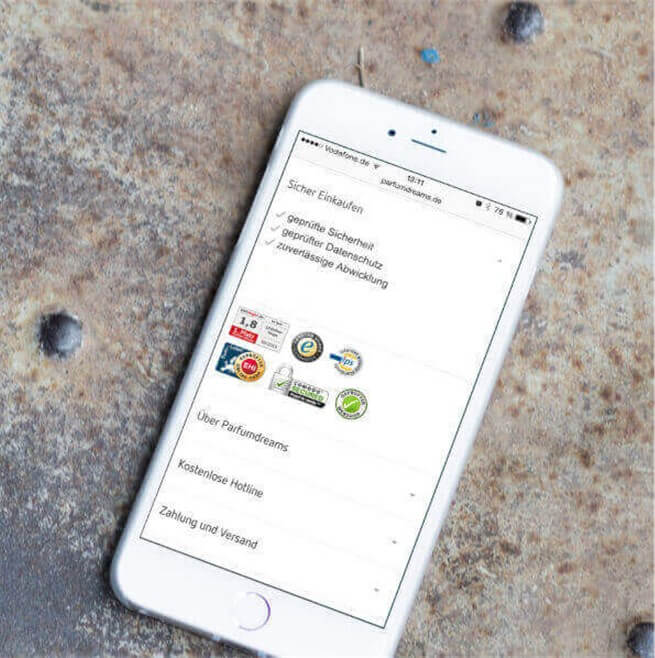 Data Protection
handling data securely
The secure handling of customer data is also given top priority. We have also had these high requirements audited by the independent certification body "Datenschutz cert GmbH" in a complex process, and are still the only perfumery (as of 2015) with this sort of certification (cert. no. DSC.332.07.2015 568). The quality seal from Trusted Shops and EHI deal confirm the secure shopping experience on parfumsdreams. With the Trusted Shops consumer protection, our customers also receive a money-back guarantee.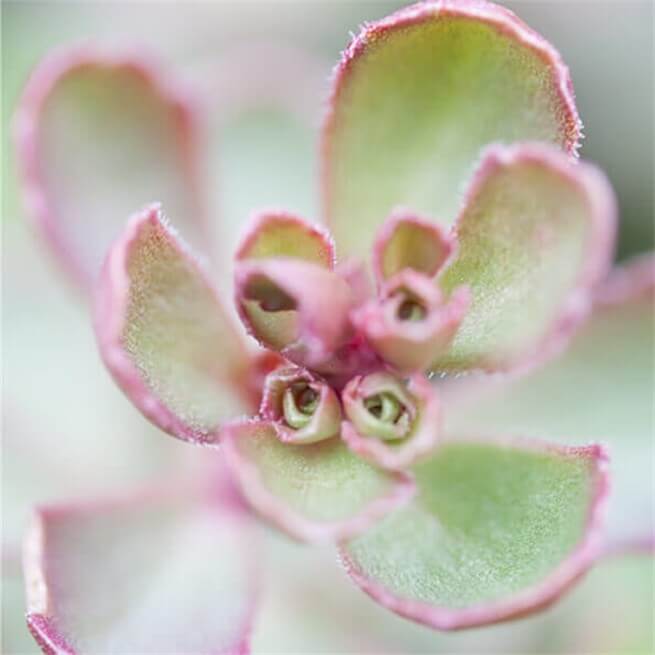 Environment
High standards
We also have the highest of aspirations in the area of the environment. We generate more electricity via a photovoltaic system than we use and our processes are entirely paper-free.
Team
Business management
Kai Renchen & Vanessa Stützle & Steven Mattwig

Team
Young, dynamic and full of passion
The entire team surrounding managing directors Kai Renchen & Vanessa Stützle is made up of more than 320 members of staff. The employees work either in the stationary shops or direct for the online shop. The young team is characterised by innovative ideas and a great working atmosphere. Joint activities such as summer parties, concerts, and much more also ensure a real sense of "us". To ensure staff are equipped for the future, parfumdreams is also committed to education and training. Every year, we train more than ten people in various areas of our company – from office managers to IT specialists (system integration) to marketing and media management (B.A.). Flexible working hours allow young mothers and fathers at parfumdreams to combine family with career. Regular further training keeps our employees abreast of the latest in knowledge and information. Every day, the team looks forward to something new, and to bringing you, as customers, joy through our great products and very high level of service.
We look forward to your next visit to parfumdreams!