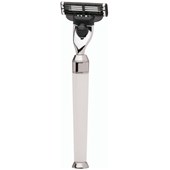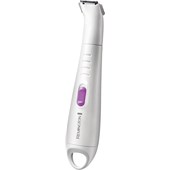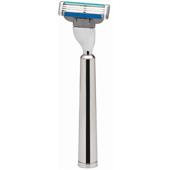 ERBERazors Gillette Mach 3 razor
BP: €87.35* / 1 pcs.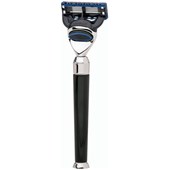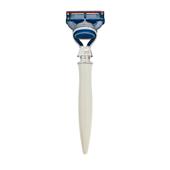 ê ShaveShaving accessories Gillette "Fusion" Razor
€46.95
/ 1 pcs.
BP: €46.95* / 1 pcs.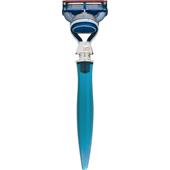 ê ShaveShaving accessories Gillette "Fusion" Razor
€46.95
/ 1 pcs.
BP: €46.95* / 1 pcs.
5/5 AggregateRating
Razors for women – for smooth skin all over your body
Smooth, hair-free skin is a beauty ideal that many women invest a lot of time in. Whether it's for your legs, armpits or more intimate areas, a high-quality women's razor is essential for an efficient and skin-friendly shave. With its sharp blades and flexible head, it will easily reach all areas that require shaving.
Super sustainable – safety razor for women
Many women are increasingly looking for their body care products to be sustainable and environmentally friendly. A safety razor for women is perfect for this. It is made almost entirely of metal and therefore has a high-quality feel and doesn't come with unnecessary plastic parts. The blades are individually clamped and can be used from both sides. The blade of a safety razor will therefore last twice as long as the blade of a conventional women's razor.
Women's electric razor – perfect for dry-shaving
An electric razor has both advantages and disadvantages. It is very quick to use and there's almost no danger of cutting yourself. However, it's not possible to achieve a totally smooth shave with a women's electric razor. But what initially sounds like a disadvantage can actually be an advantage for some.
An electric razor is perfect if you're simply looking to trim the hairs. Often, the razor will come with attachments that allow you to adjust the length of the hair. Shaving with an electric razor can also be a helpful first step before a wet shave. If the hair is already very long, a purely wet shave would take too long as the razor would have to be rinsed frequently.
Buy razors for women at parfumdreams
High-quality women's razors and safety razors are available at parfumdreams. Don't forget to change the razor blades regularly to avoid putting your skin under unnecessary stress. After shaving, your skin will appreciate a rich body lotion containing nourishing ingredients.