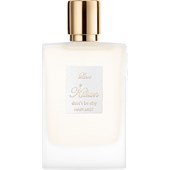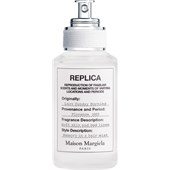 Maison MargielaReplicaLazy Sunday MorningHair Mist
€39.95
/ 30 ml
BP: €1,331.67* / 1000 ml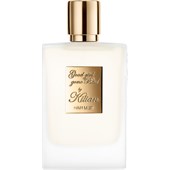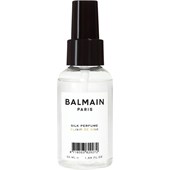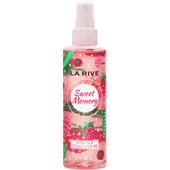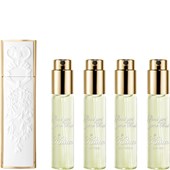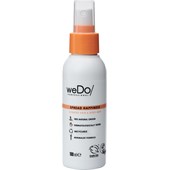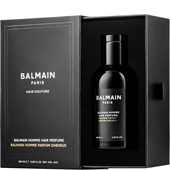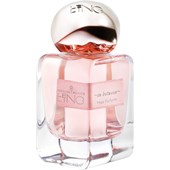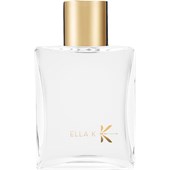 5/5 AggregateRating
Hair perfume for nourished and fragrant hair
Hairs are excellent odour carriers. They absorb odours quickly and hold onto them particularly well. They are therefore perfect for spraying with hair perfume.
Unlike traditional perfume, hair perfume contains more nourishing ingredients. It rarely contains alcohol as this can dry out the hairs. A hair perfume provides the perfect combination of long-lasting fragrance and care.
Different scents of hair perfume – to suit every taste
Just like with perfume for women, there are also many different scents of hair perfume – from sweet and floral to woody and bitter, there is something for everyone. Some brands also offer their classic fragrances as hair perfume. This enables you to complement your favourite fragrance with a perfectly coordinated hair perfume. Der Vorteil: Der Duft hält dadurch besonders lange und du wirst ganz bestimmt mit Komplimenten überschüttet.
Wenn du die nächste Haarwäsche noch ein wenig hinauszögern möchtest, kann ein Haarparfum dich auch dabei unterstützen. A couple of squirts will mask any unpleasant odours. Combine it with a dry shampoo and your hair will not only look fresh but smell fresh, too.
Buy hair perfumes at parfumdreams
Discover your new hair perfume at parfumdreams. Choose from lots of different fragrances and find the hair perfume that matches your personality. Why not also browse some of our other categories such as Body lotion and Body spray to intensify your fragrance.