FOUNDED IN PARIS IN 1828
A STORY OF CREATIVE DARING AND TRANSMISSION
Since 1828, Guerlain has explored, innovated and perfected its Fragrance, Skincare and Makeup thanks to its daring creators of mythic creations with timeless savoir-faire. All with Nature and Art as inspiration and the Culture of Beauty as a signature. Visionary in its holistic perception of Beauty, since founding, Guerlain has made its mark through creative daring and innovation.
Health, Face and Makeup of GUERLAIN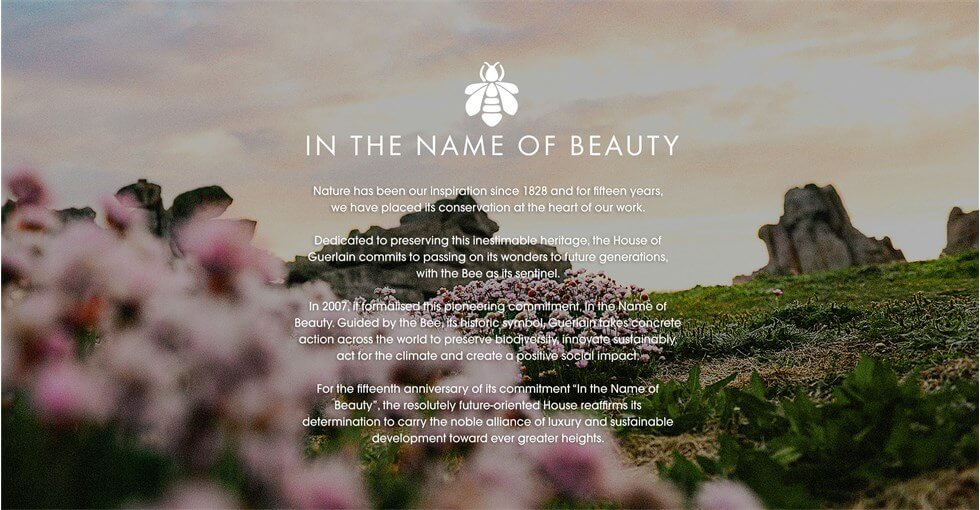 Did you know?
Countess Eugénie's favourite fragrance: Guerlain perfume
In 1830, Pierre-Francois-Pascal Guerlain applied all of his knowledge and a large portion of courage to develop his first fragrances, which were a phenomenon among the French public. Shortly after that he was able to open his first shop, thus making the Guerlain perfumery one of the oldest perfumeries in the world.
Before long, famous personalities such as Countess Eugénie were self-confessed fans of the perfume. They awarded Guerlain the accredited title of "His Majesty's Official Perfumer" and thus laid an important foundation stone for the young company's success.
Guerlain: firmly in the hands of the family
About three years later, the Guerlain heirs Aimé and Gabriel took over management of the company. At Guerlain, great value is placed on the secrets behind the exclusive fragrances being passed down from generation to generation. At Guerlain, innovation and tradition go hand in hand. Therefore, every signed Guerlain perfume is actually created by a member of the family.
Uniqueness and luxury determine the fragrance of every perfume from Guerlain
With luxurious fragrances, Guerlain conquered not just France but the rest of the world too. Today, the famous perfume Jicky is a milestone in the history of the perfumery. But Eau de Toilettes, Eau de Parfums, and body lotions such as Samsara and Insolence are also chosen again and again. Guerlain celebrated especially great success with the collection Aqua Allegoria, whose Eau de Toilette sprays cast the spell of a fragrance composition of the Tiare flower and mimosa over the skin. Year after year, a new fragrance is added to this range.
But elegant men's fragrances such as Habit Rouge, Heritage, Homme, and Vetiver, together with their skin care products such as aftershave, soaps, and Eau de Toilettes, also feature in the extensive range of the renowned perfume brand Guerlain.