Acqua Originale by Creed
Acqua Originale from the house of Creed is a range of fragrances firmly grounded in the spirit of wa…
Learn more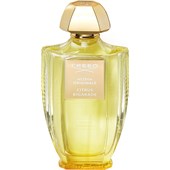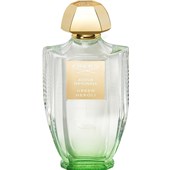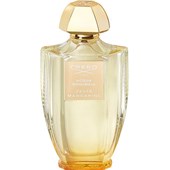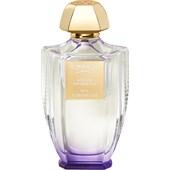 CreedAcqua OriginaleIris TubereuseEau de Parfum
BP: €2,300.00* / 1000 ml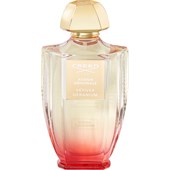 CreedAcqua OriginaleVetiver GeraniumEau de Parfum
BP: €2,300.00* / 1000 ml
5/5 AggregateRating
Acqua Originale Unisex fragrances by Creed
Acqua Originale from the house of Creed is a range of fragrances firmly grounded in the spirit of water. It consists of a total of 5 fragrances which can be worn by both women and men. The unisex fragrances come in identical flaçons, which appear light yellow and semi-transparent, while the cap is a pristine white. On the front of the flaçon there is a beige imprint with the slogan of the Creed brand and a reference to the name of the scent. Despite being part of the Acqua Originale range, every fragrance is an absolutely unique specimen – which is precisely what makes this series so high in quality.
Luxurious unisex fragrances with distinct blends
The Acqua Originale range contains a total of five fragrances. The Asian Green Tea creation breaks ground first, followed by Cedre Blanc, Iris Tubereuse and Aberdeen Lavender, and culminates in Vetiver Geranium. As the names suggest, every fragrance possesses at least one key ingredient from which it takes its name. The Asian Green Tea creation in particular is incredibly refreshing in Spring and Summer, and possesses a savoury chord. So variety is guaranteed, thanks to this fragrance that is sure never to grow boring. On the other hand, Vetiver Geranium is like a beautiful sea of flowers, incredibly friendly and open.
Excellent unisex fragrances from the house of Creed
The Iris Tubereuse scent also picks up floral essences, but as a whole creates something slightly melancholy and mysterious. This scent is a good choice for the whole year round, but reveals its strengths particularly in Winter. Aberdeen Lavender from Creed is distinctly elegant, classy and perhaps with even a hint of Britishness. For friends and lovers of luxurious fragrances, the Acqua Originale series is definitely worth checking out. Every scent possesses a magic of its own.