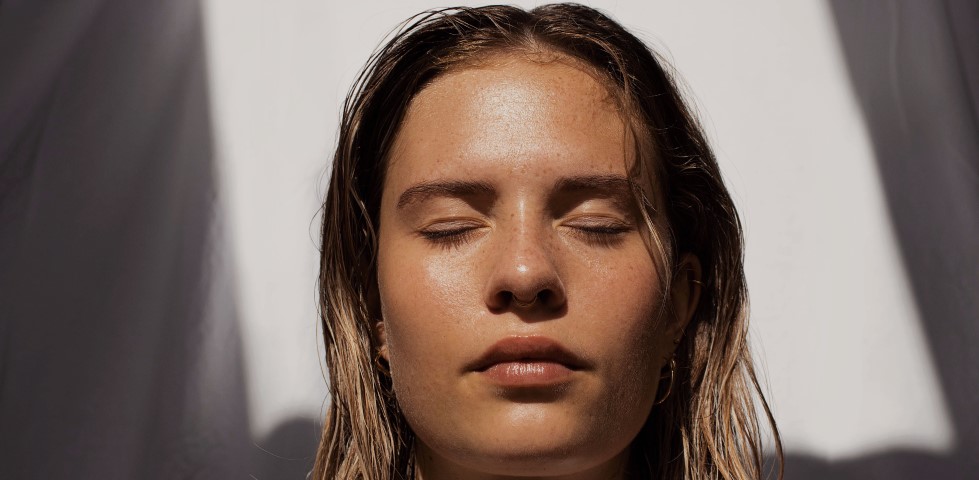 Hyperpigmentation treatments – for an even complexion
Pigmentation on the face can appear at any age. People often find it very distressing, even though it has no influence on skin function from a health perspective. Many people would like to have an even skin tone that is free from dark or reddish discolouration. It indicates youthful freshness and we consider it to be extremely attractive. In this article, you will discover how pigment spots occur and how you can prevent unwanted age spots.
05 January 2023 • 4 min. reading time
What are pigment spots and how do they occur?
Pigment spots are caused by skin hyperpigmentation. They can appear as small round spots or in larger patches in irregular shapes. These spots or patches often contain brown pigmentation and are darker than the surrounding skin. But they can also come in a redder shade and even be lighter than the surrounding areas. Our skin gets its brownish colour from melanin in the cells. This substance is produced by melanocytes when the skin is exposed to sunlight. After a while, your body breaks down the melanin and your skin becomes lighter again. Sometimes this causes an uneven distribution of melanin. It is more heavily concentrated in some places either because the production is higher in those areas or because it is broken down more slowly by the body. We recognise these phenomena as freckles or sun spots and age spots on the face, for example. Pigment spots often affect the face, neck and décolleté as well as the arms and hands. Pigment spots tend to form more frequently in older people because their skin takes longer to regenerate and these spots are also called age spots.
Why do pigment spots occur?
Pigment spots can be hereditary. They will certainly be familiar to you in the form of freckles, moles and liver spots and they mostly remain more or less visible throughout your life.
Other causes for the occurrence of pigment spots can be:
the influence of UV light (intensive sunbathing without sunscreen)

Genetic predisposition

Medications, intolerances to certain substances

Hormones, hormonal fluctuations, pregnancy, hormonal contraception

Skin diseases

Post-inflammatory inflammation (acne marks)
Occasionally, pigment spots can occur due to the influence of hormones. Large areas of hyperpigmentation form on some women's faces during pregnancy. This is called the mask of pregnancy or chloasma. They usually disappear by themselves after the birth of the child. Hormonal contraception can also encourage the formation of pigment spots on the face and other parts of the body.
What helps to combat pigment spots?
An anti-pigment spot strategy should combine both preventative measures as well as skincare to reduce hyperpigmentation. Protection from UV rays plays a special role in prevention. For example, you could use a day cream with SPF, which can both prevent pigment spots and also avoid premature skin ageing. We recommend you use sunscreen with a high SPF when your skin is heavily exposed to the sun during activities such as hiking, spending time on the beach or doing water sports.
The firming Rénergie Multi-Lift Ultra Creme SPF 20 from Lancôme is an excellent and effective cream for preventing and reducing pigment spots. With regular use, it reduces fine lines, wrinkles and pigment spots. Thanks to the SPF, this day cream also prevents the recurrence of pigment spots as well as premature ageing through sun exposure. Are you looking for a face pigmentation treatment? The Blue Pro-Retinol Multi-Correct Cream from the Blue Therapy range from Biotherm will give you visibly younger skin with regular use. Its formula contains high-performance retinol, which promotes your skin's natural regeneration and supplies it with deep-down moisture. You can remove pigmentation with this cream and soon enjoy an even, refined skin tone.
How can you avoid pigment spots and what skincare should you use to do so?
There are various methods for removing pigment spots. These include, for example, an anti-pigment spot serum with ingredients that brighten the skin and promote skin regeneration. An even better approach is to prevent pigment spots and strengthen your skin's natural resistance.
Avoid stress factors for the skin like extreme heat, cold, sun and free radicals. This also protects you from premature skin ageing as an additional benefit. If the causes are hormonal, a change in the type of contraception you use can help. If medications are the trigger for your hyperpigmentation, ask your doctor whether a change in medication or a different dosage is possible. Occasionally, pigment spots occur as acne marks as a consequence of acne and impure skin. With strict hygiene (avoiding inflammation, not squeezing pimples) and the use of skincare suitable for your skin's requirements you can often prevent acne marks.
When the first pigment spots appear, you should take extra care to use a good sunscreen. By doing this, you can effectively prevent these spots from becoming darker or spreading further across your skin. Your skincare products should stimulate the regeneration of the skin. In this way, the concentrated melanin is broken down again more quickly and the pigment spots gradually fade.
Clever combinations with antioxidants for pigment spots
Antioxidants like vitamin C, vitamin E and vitamin A can neutralise free radicals. These substances are effective through diet and can also be applied externally to the skin. Free radicals occur through the influence of UV light. They can harm your skin at a cellular level and even cause DNA damage. If antioxidants are used in skincare, they can prevent the occurrence of pigment spots and light-related skin-ageing. They reduce the stress on your skin and give it more energy for important regeneration processes.
You will often find a suitable combination in highly concentrated serums for pigment spots on the face: The Blue Retinol Resurface + Repair Night Serum from Biotherm works intensively overnight to regenerate the skin. This improves skin quality and reduces wrinkles. Its anti-pigmentation effect creates an even skin tone and fades pigment spots. The Bye Bye Dark Spots Serum from IT Cosmetics contains a highly concentrated complex of active ingredients with 4% niacinamide and 1% vitamin C derivative. The serum visibly reduces pigment spots, improves the skin texture and creates an even, glowing and beautiful skin tone.
Which products reduce pigment spots?
The use of a serum for pigment spots is well proven. These highly concentrated skincare products are applied after cleansing the face. They contain active ingredients such as vitamin C, niacinamide and retinol. These active ingredients can target pigment spots and remove them. Protective ingredients like antioxidants can prevent pigment spots by bolstering your skin against external environmental influences.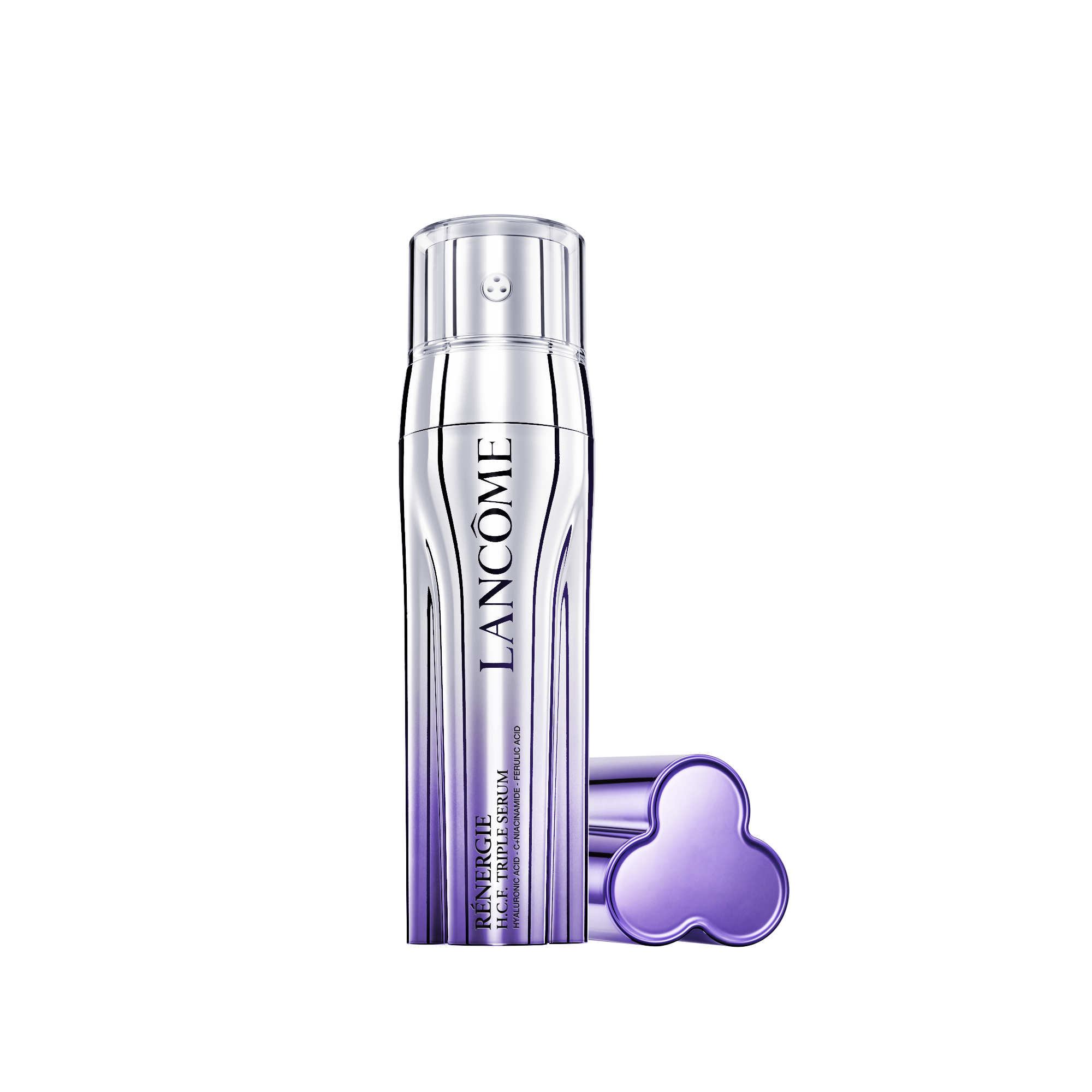 Rénergie H.C.F. Triple Serum
The Rénergie H.C.F. Triple Serum from Lancôme creates firmer skin with a more even skin tone, while improving the skin quality at the same time. It contains vitamin C and niacinamide, which are active ingredients that improve your skin tone, firm the skin and combat pigment spots.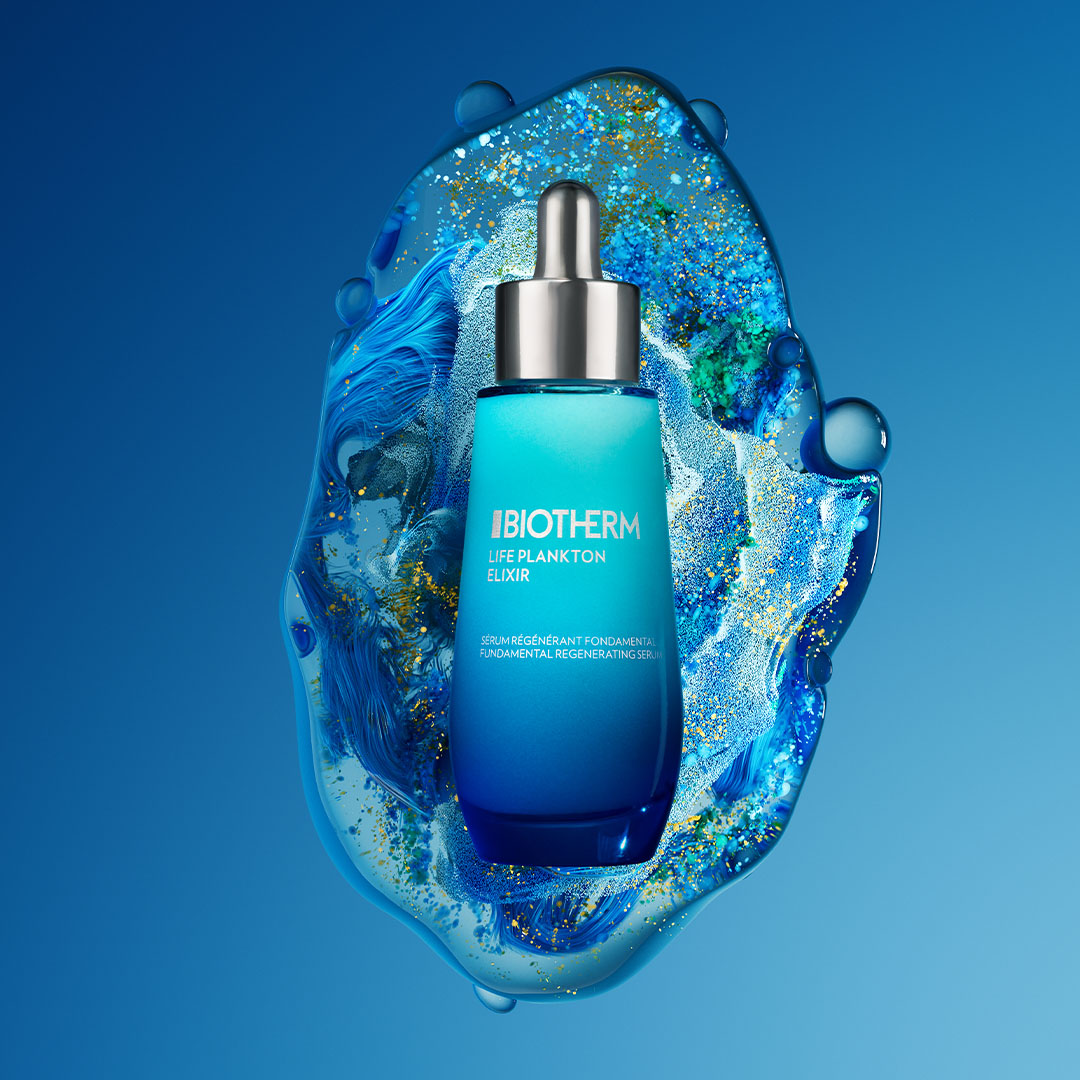 Life Plankton Elixir Serum
The regenerating anti-ageing serum Life Plankton™ Elixir from Biotherm protects your skin from the harmful influences of air pollution, UV rays and stress. It contains highly concentrated Life Plankton as well as hyaluronic acid and vitamin C, which promote the regeneration of your skin.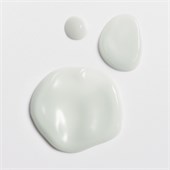 Biotherm
Elixir
Life Plankton
€ 73,95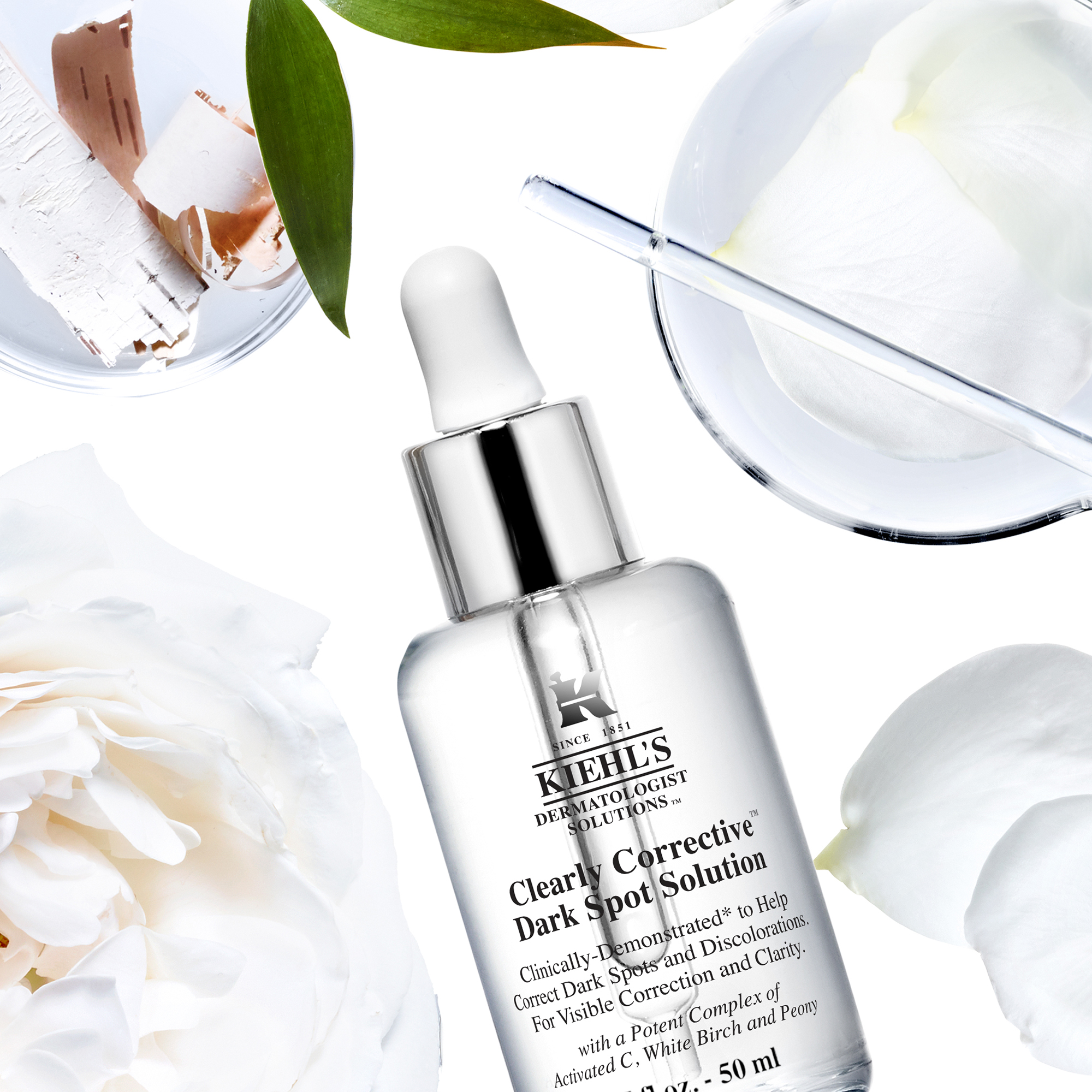 Clearly Corrective Dark Spot Solution
Pigment spots on the face can be quickly removed with the Clearly Corrective™ Dark Spot Solution Serum from Kiehl's. This serum for pigment spots creates an even skin tone and can prevent dark spots on the skin with daily use. Moreover, it is moisturising, reduces wrinkles and supplies your skin with intense moisture.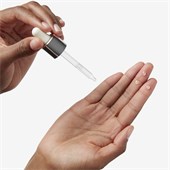 Kiehl's
Dark Spot Solution
Seren
€ 62,95
You are not fated to have pigment spots, acne marks and age spots. This hyperpigmentation can be combated with the right skincare. Most skincare products for pigment spots also offer you an excellent anti-ageing effect. They can not only reduce dark spots but can also moderate fine lines and wrinkles. Plus, these skincare products give you a youthful complexion through an intensive supply of moisture. With regular use, your skin tone will be more even, plumper and smoother. Discover dermatologically tested, highly effective skincare products for pigment spots at parfumdreams now!