La Collection by Yves Saint Laurent
The name
Yves Saint Laurent
is legendary - as are his fragrances. The men's fragrance line b…
Learn more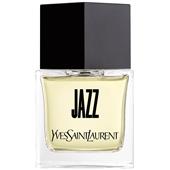 Yves Saint LaurentJazzJazzEau de Toilette Spray
BP: €1,311.88* / 1000 ml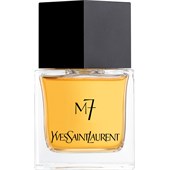 Yves Saint LaurentM7M7Eau de Toilette Spray
BP: €1,174.38* / 1000 ml
4,5/5 AggregateRating
La Collection Men's fragrances by Yves Saint Laurent
Men's fragrances - La Collection by Yves Saint Laurent
The name Yves Saint Laurent is legendary - as are his fragrances. The men's fragrance line by the renowned Parisian fashion house contains absolute classics in La Collection. Perfume for men that causes a stir and masterfully underscores the wearer's individual personality. Those who enjoy exclusive fragrances, which come in flacons worth seeing as well, are right on target here. The elegance and style consciousness associated with French fashion are reflected here in every fragrance creation.
Men's fragrances by Yves Saint Laurent for the man with style
Emphasise your charisma and your character by wearing a carefully selected perfume. La Collection offers you several possibilities all at the same time as well. Snap up classics, such as Rive Gauche, or ensure an exhilarated day with Spray Jazz Eau de Toilette. The M7 and Homme fragrances offer other alternatives for a distinctive appearance. The simple truth is that the House of Saint Laurent stands for perfume that keeps to its promise in every single nuance.