Spring Flower by Creed
This scent brilliantly emphasises the unfathomability and self-confidence of women. Spring Flower re…
Learn more!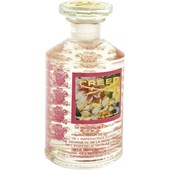 CreedSpring FlowerEau de Parfum Splash Bottle
BP: €160.00* / 100 ml
Spring Flower Women's fragrances by Creed
This scent brilliantly emphasises the unfathomability and self-confidence of women. Spring Flower reflects the diversity of Spring: A carefree time, in which anything is possible, and every day can bring something new and unexpected. Madonna's multi-faceted personality resembles this Spring-temperament. She always surprises you with her music, her outfit, her social engagement or as a mother and children's author.