Elie Saab perfume
Elie SaabGirl Of Now Eau de Parfum Spray
€49.95
/ 30 ml
BP: €1,665.00* / 1000 ml
Elie SaabLe ParfumBridalEau de Parfum Spray
€80.95
/ 50 ml
BP: €1,619.00* / 1000 ml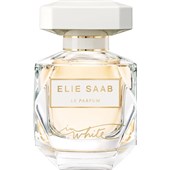 Elie SaabLe ParfumIn WhiteEau de Parfum Spray
€52.95
/ 30 ml
BP: €1,765.00* / 1000 ml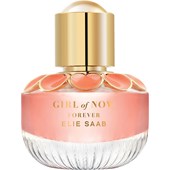 Elie SaabGirl Of NowForeverEau de Parfum Spray
€49.95
/ 30 ml
BP: €1,665.00* / 1000 ml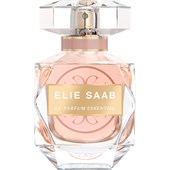 Elie SaabLe ParfumL'Essentiel Eau de Parfum Spray
€68.95
/ 50 ml
BP: €1,379.00* / 1000 ml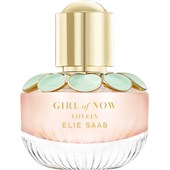 Elie SaabGirl Of NowLovelyEau de Parfum Spray
€49.95
/ 30 ml
BP: €1,665.00* / 1000 ml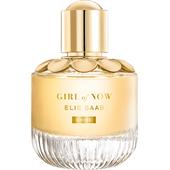 Elie SaabGirl Of NowShineEau de Parfum Spray
€49.95
/ 30 ml
BP: €1,665.00* / 1000 ml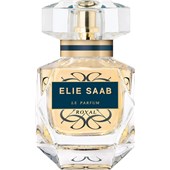 Elie SaabLe ParfumRoyalEau de Parfum Spray
€104.95
/ 50 ml
BP: €2,099.00* / 1000 ml
5/5 AggregateRating
ELIE SAAB perfume – discover the fragrance world of the haute couture designer
Elie Saab greatly admired clothes and patterns, even as a child. When he moved from Beirut to Paris, he first of all studied fashion and finally returned to his homeland. There he founded his own workshop in which he not only designed fashion collections but also created various fragrances. These Elie Saab perfumes were not the usual run of fragrance compositions. Every nuance of his Eau de Parfum and Eau de Toilette is intended to emphasise the femininity of the woman's world.
Discover elegant and stunning perfumes by ELIE SAAB
Elie Saab perfumes conquered the fragrance world in record time. The elaborately designed bottles always stand out with clean lines and elegant radiance. Sometimes the Lebanese designer also goes in for little accessories in the form of hearts or flower petals for an eye-catching effect. But it's the content above all that arouses interest.
Elie Saab Eau de Parfum: Elie Saab likes to use floral and fruit essences along with woody fragrance notes for his Eau de Parfum collections. These mixtures create fresh and light fragrance highlights. The effect of other fragrances is heavier with a touch of the Orient supplied by the addition of patchouli and jasmine. The perfumier always manages to produce perfumes that last and deliver incomparable fragrance moments with a hint of rose honey.
Elie Saab Eau de Toilette: By contrast, the ELIE SAAB Eau de Toilette range is lighter. Subtle fragrance nuances from fruity and floral essences gently meet with rose honey. The entire composition creates exquisite fragrance experiences for a variety of occasions.
Elie Saab gift sets: ELIE SAAB presents gift sets in fashionable packaging. Each set contains a perfume and a body lotion, which are a perfect match.
Elie Saab wants to enchant us with all his works. It is important to the designer that the top note as well as the base and heart notes harmonise perfectly in perfumes and skincare products. He combines with artistry the high-quality ingredients he uses. Each fragrance looks like a jewel in its bottle and stands for soft, seductive or high-impact, intense fragrance accents.
Enjoy exclusive perfumes by ELIE SAAB
It's not only the fashion collections by Elie Saab that are high-quality and exquisite. The designer doesn't compromise in the manufacture of his perfume either. He uses only the best ingredients for each creation, such as African orange blossom or oriental roses. Through various additions of tonka bean, almonds, magnolia or musk, he develops fragrances that do more than emphasise femininity. Each fragrance is a fabulous statement that will complement a work, casual or evening outfit.
Shop ELIE SAAB perfume online at parfumdreams
If you want to treat yourself or your loved ones, you can shop ELIE SAAB perfume online at great prices at parfumdreams. Discover the wide range from the successful designer and order your favourites with ease. All ELIE SAAB products enchant us both with their unusual fragrances and also with the elaborately designed and eye-catching bottles.