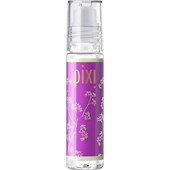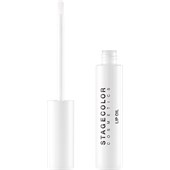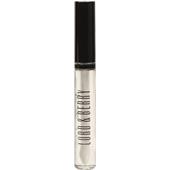 Lord & BerryLips Lip Oil Potion
€16.95
/ 7 ml
4,5/5 AggregateRating
Lip oil for silky soft lips
It's not just lip balm that makes your lips smooth and soft. Lip oil is becoming increasingly popular and acts like an instant cure for chapped, dry lips. As a care product, lip oil comes with or without colour. This means that it can also be worn easily throughout the day – without your lips having to forgo immediate care.
Lip oil for dry lips
Nourishing oil for lips is a must-have, especially in winter. Thanks to its hydrating ingredients, the oil is particularly long-lasting and provides lips with a great deal of moisture. This is an important way to prevent chapped lips from cold weather and dry air caused by the heating system.
Before leaving the house in winter, you can coat your lips in a valuable lip oil and thereby protect them from environmental influences and the cold.
Intensely nourishing lip oil as an overnight mask
Using a high-quality lip oil as a regular overnight lip mask won't do your lips any harm. Valuable ingredients such as evening primrose, jojoba and sunflower oil provide intense moisture and leave lips looking plump and healthy.
Lip oils penetrate deep into the thin skin of the lips overnight, providing them with moisture from natural ingredients.
Cracks and dry lip lines are reduced and regular use can even make them disappear altogether. Nourishing lip oils also promote cell renewal.
As an addition to your daily make-up – lip oil instead of lip gloss
Lip oil nourishes the lips and leaves them looking shiny. Some of the high-quality oils for lips contain colour pigments to make your lips even more radiant and eye-catching.
Unlike lipstick and lip gloss, lip oil is very light and not sticky. It's quick and easy to apply. Even on hot days, you won't need to compromise on colour as coloured lip oils are perfect for summer and won't leave you feeling like you're wearing a heavy lip colour.
Lip oil as a base layer under your favourite lipstick
Lip oils can also be applied as a base layer before lipstick. This helps to prevent the lipstick from drying out your lips quickly and then becoming chapped. It not only makes your lips smoother, but it also makes the lipstick look even better. After applying the lip oil, simply allow it to absorb briefly and then apply your chosen lipstick.
High-quality lip oils from parfumdreams delivered to your door
parfumdreams will deliver your favourite lip oils directly to your preferred address. In the online shop you will find a large selection of high-quality lip oils with a shiny, sheer finish as well as others with a good dose of colour. Natural ingredients and intense care are guaranteed with lip oils from parfumdreams.