Compact Styler by Tangle Teezer
The
Compact Styler
hairbrushes from the brand Tangle Teezer impress with their innovative fun…
Learn more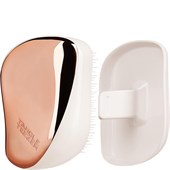 Compact Styler Hair brushes by Tangle Teezer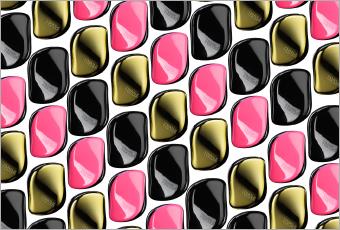 The Compact Styler hairbrushes from the brand Tangle Teezer impress with their innovative functionality, high quality, and breathtaking design. The brushes from the famous cosmetics range were designed by the star British stylist Shaun P. When developing them, the hair stylist had one goal in mind: the brushes should make detangling hair extremely easy. You can now benefit from perfect styling tools that have already found their way into thousands of homes.
The variety offers unimaginable opportunities
The Compact Styler hairbrushes from the brand Tangle Teezer offer an enormous selection to choose from. Whether Pink Sizzle, Gold Rush, Purple Dazzle Violet Metallic, Leopard, or Shaun: the variety is enormous. The beauty tool has a removable protective cover, which allows the cosmetic product to be carried in the handbag without problems. The compact size allows you to take it absolutely anywhere. The professional hairbrushes are excellent for detangling the hair and preventing the hair from being split or tugged. The cosmetic brushes can be used on every hair type: whether straight, wet, curly, or dry. Extensions aren't a problem either. The brushes are functionally designed to meet the caring requirements of professional hair care. Everyday brushing puts an enormous strain on the hair: the Compact Styler brushes prevent tangling and splitting. Hair breakage is prevented and shine is increased.
High quality for the everyday
The brushes from the brand Tangle Teezer aren't just suitable for personal use; they can also be used in professional settings. Be inspired by a variety and quality that have brought delight worldwide!