Original Women by s.Oliver
The Original Women fragrance range from s.Oliver delights with its authentic composition, permeated …
Learn more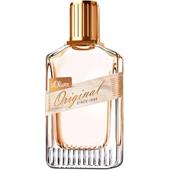 s.OliverOriginal Women Eau de Toilette Spray
€14.60
/ 30 ml
BP: €486.67* / 1000 ml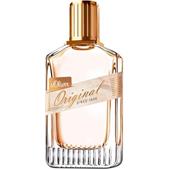 s.OliverOriginal Women Eau de Parfum Spray
€18.80
/ 30 ml
BP: €626.67* / 1000 ml
5/5 AggregateRating
Original Women Women's fragrances by s.Oliver
The Original Women fragrance range from s.Oliver delights with its authentic composition, permeated by delicate femininity and classic sensuality. Like all s.Oliver women's fragrances, the fragrance is refreshingly uncomplicated and also a little unadjusted. The range gets a lot of character and room for individual preferences through this, the fruity and very fresh chord also goes well with every season, especially in the warm spring and summer months. The perfume from the range is also an inspiration, it should encourage women to live their lives, indulge in pleasures and to not lose their own naturalness.
An ode to the woman – in a chic flaçon
The fragrance was conceived in 2011 and has a very fruity and fresh start thanks to bergamot, peach and apple. At the heart of the fragrance delicate rose and lily-sand chords are used, whilst the base note is warm and sweet, provoked by vanilla, amber and white cedar. The range picks up the elegant fragrance, amongst other things, in gift sets, deodorant sprays, body lotions and shower gels.