Time To Energize Men by Ahava
Women all over the world have known about the effectiveness of beauty products from the Dead Sea for…
Learn more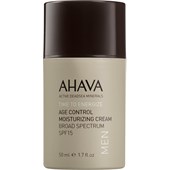 AhavaTime To Energize Men Age Control Moisturising Cream SPF 15
€32.80
/ 50 ml
BP: €656.00* / 1000 ml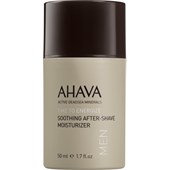 AhavaTime To Energize Men Soothing After-Shave Moisturizer
€25.60
/ 50 ml
BP: €512.00* / 1000 ml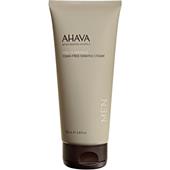 AhavaTime To Energize Men Foam Free Shaving Cream
€19.95
/ 200 ml
BP: €99.75* / 1000 ml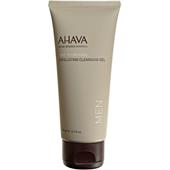 AhavaTime To Energize Men Exfoliating Cleansing Gel
€15.60
/ 100 ml
BP: €156.00* / 1000 ml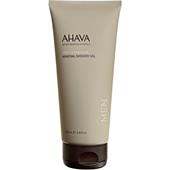 AhavaTime To Energize Men Mineral Shower Gel
€15.92
/ 200 ml
BP: €79.60* / 1000 ml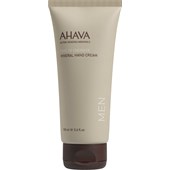 AhavaTime To Energize Men Mineral Hand Cream
€14.95
/ 100 ml
BP: €149.50* / 1000 ml
AhavaTime To Energize Men All-In-One Eye Care
€25.95
/ 15 ml
BP: €1,730.00* / 1000 ml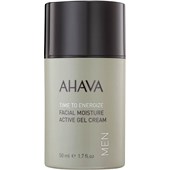 AhavaTime To Energize Men Facial Moisture Active Gel Cream
€23.60
/ 50 ml
BP: €472.00* / 1000 ml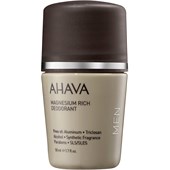 AhavaTime To Energize MenFor MenMagnesium Rich Deodorant
€13.95
/ 17 ml
BP: €820.59* / 1000 ml
4,5/5 AggregateRating
Time To Energize Men Men's skin care by Ahava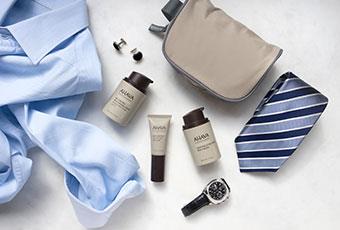 Women all over the world have known about the effectiveness of beauty products from the Dead Sea for decades. With its line Time to Energize Men Ahava now makes sure the opposite sex can also enjoy the benefits of these natural treasures sourced from the lowest point on earth . In the creation of the skincare range for men the brand stays true to its philosophy and puts its trust primarily in the numerous minerals that can be found in these waters.
Detoxifying, calming, nourishing: Men's skincare from the Dead Sea
The product range Time to Energize Men also uses extracts of Ginkgo ang Ginseng. When using the men's skincare products from Ahava the skin is detoxifiedand revitalised. What's more, the skincare ensures hydration and calms the skin. Quintessentially, users enjoy smooth skin and look well-groomed. The product line includes for example a shaving cream, a cleansing gel, a face cream and a shower gel.