Ciel Woman by Amouage
The Amouage women's perfumes are distinguished by freshness and vitalising aromas. With the
Ciel … Learn more
Ciel Woman Women's fragrances by Amouage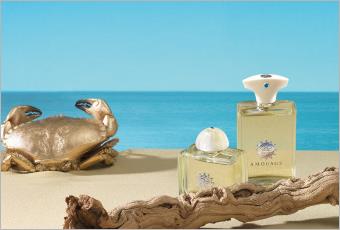 The Amouage women's perfumes are distinguished by freshness and vitalising aromas. With the Ciel Woman perfume, the renowned perfumery has created a masterful fragrance composition that is a faithful everyday companion. Ciel Woman is a perfume distinguished by a flowery and powdery fragrance. This puts the wearer in a sensuous and happy mood.
A feminine fragrance with a strong base
Ciel Woman is a fragrance characterised by the sensuousness of noble woods and the intensity of silver frankincense. Flowery elements create a feeling of relaxation and serenity. The aromatic fragrance is based on essences of violet leaves, alpine violet and gardenia. The feminine character is rounded off by jasmine, rose, water lily and peach blossoms. Sandalwood, cedar wood, musk, incense and amber create a strong undertone that stands for abundant diversity and strength.