Accessories by Baobab
The accessories for the Baobab Room Scents are a practical helper in the household and make the use …
Learn more
Accessories Room fragrances by Baobab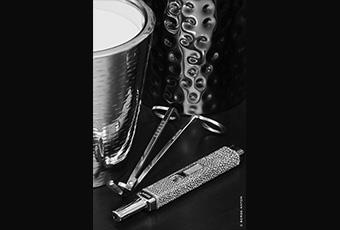 The accessories for the Baobab Room Scents are a practical helper in the household and make the use of elegant scents much easier. The inspiration and ideas for the brand's scents come directly from farthest Tanzania. The impressive beauty of nature as well as the many fragrances were the catalysts for the founding of the company. Today the name Baobab stands for high quality candles which are enriched by elegant fragrances. In addition, the brand offers room scents of the highest quality. The practical accessories make this product much easier to use.
From lighters to wick trimmers
The candle stands on the table, the evening is starting, and there is no lighter to light the candle. With the Baobab accessories this problem exists no more. The collection includes exclusive lighters as well as a practical wick trimmer. The lighters are conceived such that it is impossible to burn a finger. A small click is all that is needed for a flame and within a short time the room scent will spread throughout the house. The wick trimmer also always proves practical. If the wick of a candle is too long it cannot burn properly. The wick trimmer makes this a problem of the past. The practical helpers are simply indispensable for the use of the brand's high quality, outstanding products and should by no means be missing.