Pour Homme by Bottega Veneta
Bottega Veneta Pour Homme abducts you on a sensuous journey through time and space. A
fresh, unob… Learn more!
Pour Homme Men's fragrances by Bottega Veneta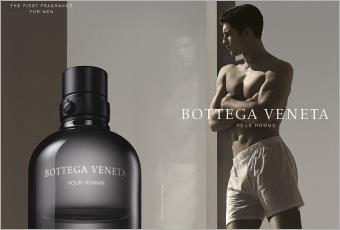 Bottega Veneta Pour Homme abducts you on a sensuous journey through time and space. A fresh, unobtrusive fragrance composed of various, interesting ingredients results in a masculine, timeless as well as sensuous fragrance combination. The flacon has rounded curves, a rather flattering form. Colour, form and structure, as well as the smoky glass, are reminiscent of a traditional Italian carafe and make a personal statement, in which masculinity at Bottega Veneta is expressed in a unique way.