Body by Burberry
The British luxury brand Burberry became well known above all through its own fashion collection, wh…
Learn more
Body Women's fragrances by Burberry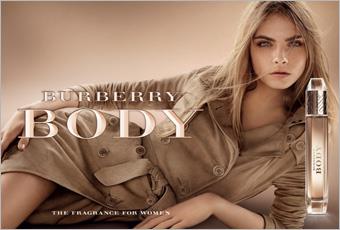 The British luxury brand Burberry became well known above all through its own fashion collection, which is aimed at stylish women and men around the globe. Meanwhile, Burberry produces a very multifaceted selection of different products, such as the Body series, which is aimed at sophisticated women. The line was recreated after the perfume of the same name, and consists of countless other products, which can be used for daily care and channel the elegant women's fragrances by Burberry. Discover the fascinating world of luxury, elegance and the highest standards: with "Body".
Skin care, fragrances and a world of luxury
In the "Body" line, many different products are marketed, including the eau de parfum spray with the same name and the intense version of the spray. You will also find the suitable eau de toilette spray and the "Rose Gold Edition" of the perfume spray. The line is completed with the suitable body spray, a body lotion, body oil and even a gift set. This impressive and extensive line also includes a purse spray. This can be taken on trips and also fits into a small handbag.