Be Delicious Fresh Blossom by DKNY
Discover the irresistibly fresh fragrance, DKNY Be Delicious. Sweet and sensuous, innocent and sexy…
Learn more!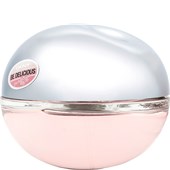 DKNYBe Delicious Fresh BlossomEau de Parfum Spray
BP: €119.83* / 100 ml
Be Delicious Fresh Blossom Women's fragrances by DKNY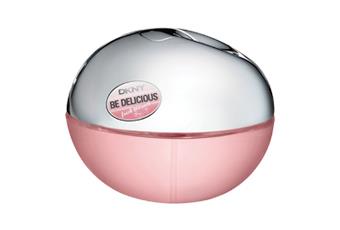 Discover the irresistibly fresh fragrance, DKNY Be Delicious. Sweet and sensuous, innocent and sexy, simple and yet refined. DKNY Be Delicious invites you to enjoy life, savour it and take a bite out of it! It's an appetiser. DKNY Be Delicious will tickle your senses and weave dreams of a sea of fruit and fresh flowers. This fragrance from New York is refreshingly different and awakens a new identity in modern women. It's all about apple here. The fruity aroma of the green fruit is combined with flowers from exotic countries and aromatic woods from distant lands. The shape of the round fruit is once again present in the design of the flaçon. DKNY Be Delicious takes the form of a juicy green apple and demonstrates its modern architecture with an atomiser built into the chrome cap mounted on top of crystal-clear glass.