DKNY perfume
DKNYDKNY WomenEnergizingEau de Parfum Spray
€38.95
/ 30 ml
BP: €1,298.33* / 1000 ml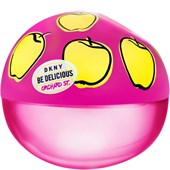 DKNYBe DeliciousOrchard St.Eau de Parfum Spray
€38.95
/ 30 ml
BP: €1,298.33* / 1000 ml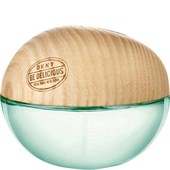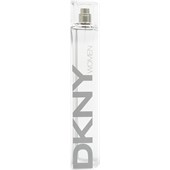 DKNYDKNY WomenEnergizingEau de Toilette Spray
€68.95
/ 100 ml
BP: €689.50* / 1000 ml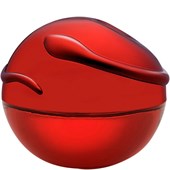 DKNYBe Tempted Eau de Parfum Spray
€38.95
/ 30 ml
BP: €1,298.33* / 1000 ml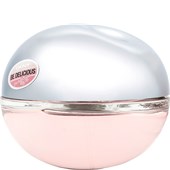 DKNYBe Delicious Fresh Blossom Eau de Parfum Spray
€59.95
/ 50 ml
BP: €1,199.00* / 1000 ml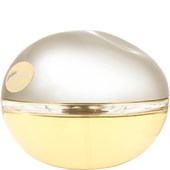 DKNYGolden Delicious Eau de Parfum Spray
€59.95
/ 50 ml
BP: €1,199.00* / 1000 ml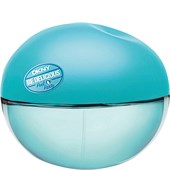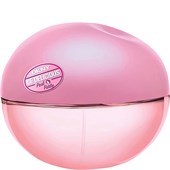 DKNYBe DeliciousExtraEau de Parfum Spray
€38.95
/ 30 ml
BP: €1,298.33* / 1000 ml
5/5 AggregateRating
DKNY: Perfumes that reflect the wearer's laid-back lifestyle
New York-based fashion designer Donna Karan launched her first collection comprising her Seven Easy Pieces in 1984—and revolutionized the way women dress. Seven Easy Pieces made it possible for women to create infinite combinations with these easy-to-wear garments. The designer intuitively understood the needs and desires of women who lead their lives with confidence, independence and determination. Since then she has been designing clean, casual and cleverly-cut garments that are tailored to the needs of modern urban women. The versatile DKNY perfumes are the perfect way to complement your look.
DKNY perfumes by New York's fashion icon
Karan has been a firm fixture in the fashion business since she launched her first "Donna Karan" label in the 1980s. The designer followed up her initial success with the more affordable, next generation fashion line, "DKNY". DKNY stands for: Donna Karan New York. Over the years additional lines were added, including a menswear range, jeans, bags, shoes and home accessories.
In 1992 the fashion designer launched her fruity, oriental fragrance, "Donna Karan New York". Soon after that the licence to market DKNY fragrances was transferred to Estée Lauder. Since then, best-sellers such as DKNY Women, DKNY Golden Delicious and the classic fragrance DKNY Be Delicious, which has been part of the main range since 2004, have been inspiring customers.
DKNY perfume for confident women
The DKNY fragrances reflect the New York city lifestyle and capture the Big Apple's special spirit during the different seasons of the year. The Eau de Toilettes and Eau de Parfums are popular with modern women who want to underline their multifaceted lifestyles with balanced fragrance compositions. They spark emotions, making the wearer feel more confident and expressing their individuality. You can find these best-sellers at parfumdreams:
DKNY fragrances are young, fresh and contemporary. Thanks to their fruity, fresh and in some cases floral characters they are perfect for any occasion. The fragrances incorporate the wild soul and energy of the pulsating New York metropolis and whisk the wearer away on a very special olfactory journey. They underline the carefree lives of modern women who enjoy every single moment to the full.