Miss Gabriela Night by Gabriela Sabatini
Miss Gabriela Night
is THE
going out fragrance
par excellence. For women going out wit…
Learn more!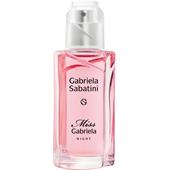 Gabriela SabatiniMiss Gabriela NightEau de Toilette Spray
BP: €59.75* / 100 ml
Miss Gabriela Night Women's fragrances by Gabriela Sabatini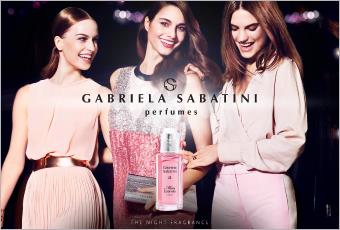 Miss Gabriela Night is THE going out fragrance par excellence. For women going out with their friends and turning night into day. The night belongs to you alone. Take Miss Gabriela Night with you and enjoy a wonderful, unique evening. Even the packaging is in an elegant design appropriate for the special night. Matching the colour of the fragrance as well as clothed in dark black for the night.