L'Eau d'Issey pour Homme Intense by Issey Miyake
All of the levels of L'Eau d'Issey pour Homme have been intensified and bound by a woody, spicy myst…
Learn more!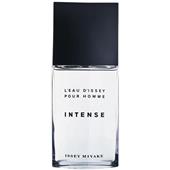 Issey MiyakeL'Eau d'Issey pour Homme IntenseEau de Toilette Spray
BP: €62.60* / 100 ml
L'Eau d'Issey pour Homme Intense Men's fragrances by Issey Miyake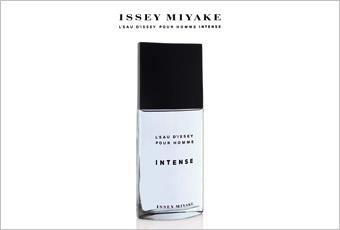 All of the levels of L'Eau d'Issey pour Homme have been intensified and bound by a woody, spicy mystery to create a wholly unique scent. Three contrasting harmonies merge on the skin and create a trace of pure sophistication: intense citrus notes, intensely spicy, intensely woody. A warm, unusual fragrance, enshrouding and masculine...