Not a Perfume by Juliette has a Gun
Despite the name of the "Not a Perfume" range, the selected fragrance of the range is in fact a perf…
Learn more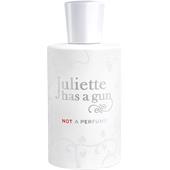 Juliette has a GunNot a Perfume Eau de Parfum Spray
BP: €96.00* / 100 ml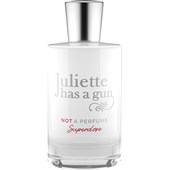 Juliette has a GunNot a PerfumeSuperdoseEau de Parfum Spray
BP: €112.00* / 100 ml
4,5/5 AggregateRating
Not a Perfume Women's fragrances by Juliette has a Gun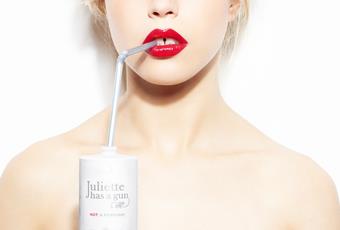 Despite the name of the "Not a Perfume" range, the selected fragrance of the range is in fact a perfume - and a great one at that! The range from "Juliette Has a Gun" was designed by its creator Romano Ricci and unlike most fragrances only uses a single ingredient to conjure up the enchanting fragrance. We are talking here of ambroxan which is used in the top notes, whilst core and base notes are entirely done away with. This creates a distinct, unmistakable fragrance which smells just the same after several hours as it did when first sprayed on.
Simplistic perfume with depth
The women's fragrances from the Juliette Has a Gun brand are known for their use of ambroxan and embody refinement and elegance. The ambroxan essence is developed in biological research and unfurls into a sensuous fragrance note on the skin which is best compared to warm musk. Ambroxan was developed as early as the 50s to replace amber which is very rare in nature. The range offers the Eau de Parfum and a matching refill.