Musk by Alyssa Ashley
Musk by Alyssa Ashley
is one of the new "unisex" fragrances. Suitable for both men and women…
Learn more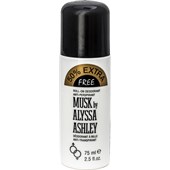 Alyssa AshleyMuskLimited Edition Special SizeRoll-On Deodorant
BP: €132.67* / 1000 ml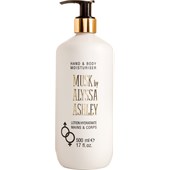 Alyssa AshleyMusk Hand & Body Lotion with Pump Dispenser
BP: €27.90* / 1000 ml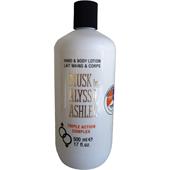 Alyssa AshleyMusk Hand & Body Lotion Triple Action Complex
BP: €27.90* / 1000 ml
5/5 AggregateRating
Musk Unisex fragrances by Alyssa Ashley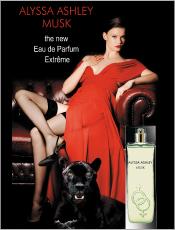 Musk by Alyssa Ashley - unisex fragrances increasingly popular
Musk by Alyssa Ashley is one of the new "unisex" fragrances. Suitable for both men and women, this scent makes morning bathroom struggles a thing of the past. The series features an Eau de Parfum and an Eau de Toilette, as well as an intense Spray Extreme and a light Eau de Cologne. Unisex fragrances have completely different effects on male and female skin. So while you may be using the same fragrance as your partner, your own unique scent will remain intact.
Other products in the Musk range
This Alyssa Ashley line is supplemented by basic care products, including a Bath & Shower Gel, Hand & Body Lotion and a Body Cream, plus a Roll-On Deodorant to match the fragrance, meaning you can mask yourself in these fascinating unisex fragrances from head to toe. The name says it all. This fragrance line will capture you with a seductive note of musk embedded in an oriental blend of scents.