Beard & shaving care by L'Oréal Paris Men Expert
The Men Expert Beard & shaving care range from L'Oréal Paris offers demanding men's skin exactly wha…
Learn more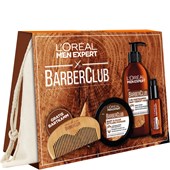 L'Oréal Paris Men ExpertBarber Club Gift Set
BP: €19.99* / 1 pcs.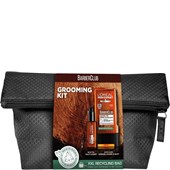 5/5 AggregateRating
Beard & shaving care Skin Care by L'Oréal Paris Men Expert
The Men Expert Beard & shaving care range from L'Oréal Paris offers demanding men's skin exactly what it needs before, during and after shaving. The formulas and the active ingredients of the different gels, lotions and balms are specifically designed for men's different skin types and allow the best possible shaving results along with intense care. The cosmetic products from L'Oréal Paris are available for normal, dry and sensitive skin types and suitable for everyday use.
Healthy and well-maintained men's skin – beard & shaving care from L'Oréal Paris
In the Men Expert shaving care range, every man will find the right product for his particular skin type. The shaving foam, aftershave and skin care lotions with mild textures are special formulas for care and protection are exactly matched to the needs of the skin type. Men who use the cosmetic products from the skin care range enjoy the good feeling of a precise shaving result and energetic, healthy looking skin. The best results are achieved if the individual products from the respective Men Expert care range by L'Oréal Paris are combined with each other.